Tastesutra
Tastesutra is a recreational cooking studio offering authentic Indian traditional home style cooking. Anchal Bhalla is the creative soul behind 'Tastesutra'.
She is a foodie by passion and designed these recreational cooking classes with energizing ideas and packages at a beautifully self-designed Cooking Studio.
Tastesutra hands on cooking class are crafted out of the sheer love for savouring authentic tastes from various cultures and traditions of India.
Tastesutra believes that the best food is homemade and hence at our modern hands-on cooking studio, the guest will get to enjoy recreational cooking classes like never before.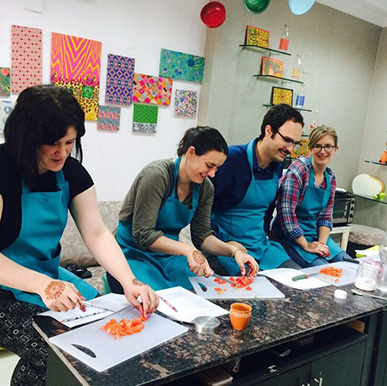 Aanavilasam Plantation House – Thekkady
Aanavilasam Luxury plantation house is spread across 7 acres of private estate,(8 km from Thekkady, Periyar wildlife sanctuary) in Thekkady, Kerala. It is surrounded by a Cardamom and Pepper plantation. Luxuriously appointed yet casual and welcoming, this is a boutique accommodation suited to individuals, couples, or small families. Aanavilasam Luxury Plantation House is ideal place for a plantation stay as well as to see how the spices are grown, harvested and processed. The contemporary classic design includes Two Suites, Two Private Pool Villas, One Deluxe Room and a Presidential Suite, all appointed with a luxurious bed and linens. A small, friendly village, where one can see and visit typical Kerala-style homes within walking distance.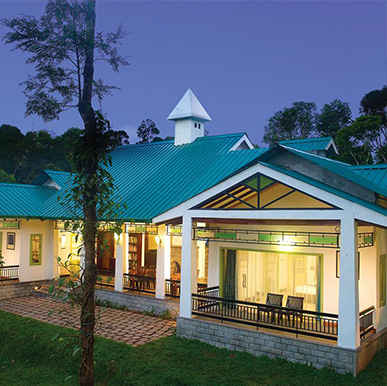 Taj Gateway Corbett
Experience nature up close at this picturesque hotel surrounded by lush green forests. Located on the banks of River Kosi close to the renowned Corbett National Park, The Gateway Resort Corbett is designed for the modern traveller looking for a tranquil break in the wild. The resort is pegged as one of the prime locations if you're looking to explore the bounty of wilderness that is Jim Corbett National park.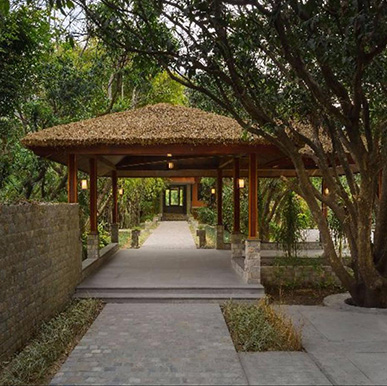 Ikaki Niwas
Ikaki Niwas is a boutique accommodation in the city of Jaipur. Ikaki Niwas' means one-of-a-kind residence and the home stands true to its name, as it offers tastefully-decorated rooms with all modern amenities for the traveller. They cater specifically to guests who want to understand and experience the culture of India in the most authentic way. The property is a great B&B in Jaipur. As a part of delivering happy experiences they do not charge guests for things like wi fi, ticket print outs, etc. The owners live in same premises, therefore there is a warmth of a home, guests are personally attended and taken care of.