Octavius Tea Resort
Octavius Tea Resort is located on the tea trail of Dooars in West Bengal. Spread across 2400 hectares with an annual yield of 2 million kgs of tea, Octavius tea resort is the best place to explore nature up-close. The Octavius plantation has two segments - Sylee tea Estate and NyaTea Estate. The century old well preserved Colonial Tea Bungalows of the British Era in each of these estates has been transformed into tea retreats. River Rafting, trekking, mountain biking, mountaineering, para gliding are the various adventure sports available to the guests around the tea estates. Octavius is committed to Responsible Tourism and seeks to enhance the economic, social and environmental well-being of the host community.
Rakkh Resort, Dharamshala
Rakkh is located in the heart of the Kangra District in the Indian state of Himachal Pradesh. Shadowed by the Dhauladar Range, it is surrounded by peaceful villages with their sparkling paddy fields and manicured tea gardens, glorious spring blossoms and smiling residents. 17 beautifully appointed cottages are dotted around the 4 ½ acres which make up Rakkh. Perched on a hilltop in the foothills of the mighty Dhauladhar mountains, Rakkh has spectacular views of the snow-capped Himalaya and the sleepy villages in the valleys below. At Rakkh they promote local flavours, so there is a strong emphasis on local Himachal food on their menus, with its rich and out of this world flavours.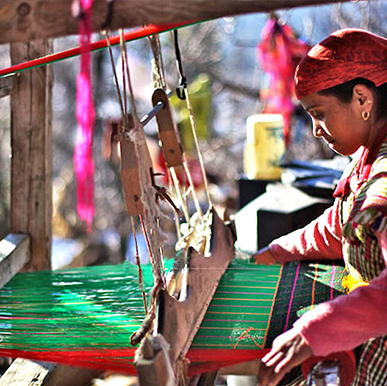 Amaana Thekkady, A Plantation Resort
Hotel Ambadi, with 46 rooms is Kerala's first themed heritage resort, on the edge of Periyar wildlife sanctuary giving the traveller an opportunity to explore Thekkady. It is conceptualised on the traditional architectural splendour of a typical Kerala village. Thekkady is a Nature-lover's delight. The sanctuary covers an area of 777sq.km. The reserve is rich in biodiversity with 62 species of mammals, 320 species of birds, 45 species of reptiles, 27 species of amphibians, 38 species of fish and 160 butterfly species apart from 1966 varieties of plants. A boat trip in the reservoir is a great way to spot herds of elephants, gaur, deer, antelopes and a rich variety of birds and if you are luckier even a tiger or leopard too.
Maya Manor, Kathmandu
Maya Manor is a historic mansion turned boutique hotel. Situated near the previous Royal Palace, where the ill-fated Royal Massacre occurred on 1 June 2001, the magnificently restored historic Maya Manor stands tall in the commercial hub of the city showcasing the grandeur of European colonial influenced architecture which was introduced to Nepal in the 1800s by its Rana rulers. The earthquake in 2015 partially damaged the mansion but was meticulously renovated and at the same time a new block of seven-storied building with the same old colonial architecture was added to turn it into a hotel. The hotel is ideally located just a few footsteps away from the prestigious Durbar Marg which is the city's best address for trendy cafés and restaurants and other commercial businesses like airlines, banks, department stores, and souvenir shops. Maya Manor Boutique Hotel is a perfect address for businessmen and distinguished travellers.
The Raj Bari, Kolkata
Raj Bari is a heritage mansion nestled in a remote town called Bawali near Kolkata in the Eastern part of India. This glorious neo-classical palace sits by a lake surrounded by farmland. The thirty rooms and suites are either pale and 'feminine' with pretty French style, distressed furniture while others are darker and more 'masculine' with heavy, old antique furniture. A stay here offers a window to the past, revealing a little of this grand building's extraordinarily illustrious and extravagant history; and a glimpse of a world few get to see. Hugely relaxing, restorative and peaceful after a hectic journey.