Golden Sarovar Portico, Amritsar
The hotel is located in the hub of the city and is just 10 minutes away from the Golden Temple. Designed to offer the best of facilities and services, the hotel features elegant rooms with all modern amenities and is suitable business tarvellers as well as tourists and pilgrims who visit the city for Golden Temple. It is located on the periphery of the Golden Temple Complex and it offers a wonderful opportunity to enjoy a morning and evening walk in the lush green belt, besides tracing the magnificent and glorious past of the city while walking along the heritage walk trail.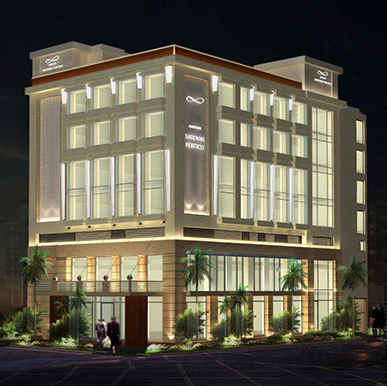 The Woods at Sasan
Woods at Sasan by 1000 Island is the first hand-crafted eco-boutique luxury resort and spa at the edge of Gir Forest, the only place where the majestic Asiatic Lions are seen in the wild. Built within an eight-acre mango orchard, Woods at Sasan espouses a sustainable concept using indigenous materials and craftsmen with minimal intrusions to the natural terrain and foliage. The resort is ideal for a memorable getaway as it is located only some 60 km from the ancient Portuguese settlement of Diu, 40 odd kms from Junagadh, a medieval town and is just a short drive from one of the most important Hindu temples in India: Somnath. The Gir Forest besides the world-famous Asiatic lion, is also home to over 300 species of wild birds.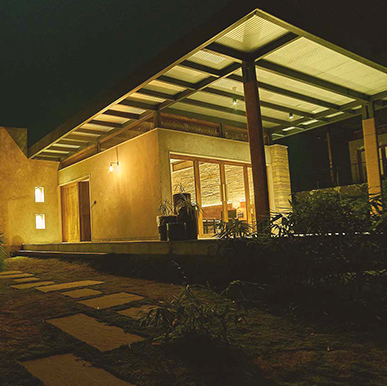 ITC WelcomHotel Coimbatore
A short drive from the airport, WelcomHotel Coimbatore's urbane yet locally infused design and décor offers a glimpse of the vibrant fabric of Coimbatore's lineage.
The 103 well-appointed and spacious rooms and suites have been vivaciously designed to offer high business efficiency. The indigenous cuisine offerings, the state of the art health and wellness facilities and the smartly designed banqueting make WelcomHotel Coimbatore a uniquely local yet world class experience. The hotel is located in Kovai also called as " The Manchester of South India". The city is surrounded by the Western Ghats mountain range to the West and the North, with reserve forests of the Nilgiri Biosphere Reserve on the northern side.