The Lalit, Mangar
(Delhi NCR)
Nestled in the middle of Mangar Bani Valley, a verdant and beautiful forest grove with a captivating natural ambience, The LaLiT Mangar is an experiential 5-star hotel.
The LaLiT Mangar offers 35 opulent suites, all with spectacular views of the valley. These rooms are a mix of the distinctive luxury and comfort. With a green cover housing around 6 lakh trees in 677 acres, the valley is an oasis of retreat for city dwellers. Using special rammed earth architecture, the hotel is exquisitely designed with natural raw materials like earth chalk and gravel in layers. For the outdoorsy soul, activities like rock climbing – under expert guidance, cycling and well planned picnics amidst the valley are available. The LaLiT Mangar is an hour's drive from the capital city of New Delhi.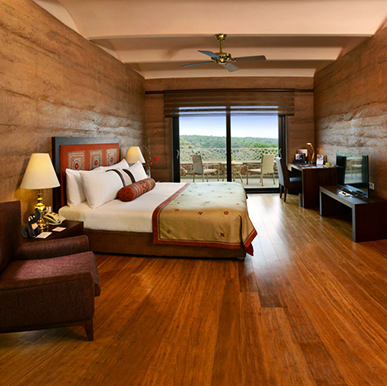 Brahma Horizon, Pushkar
Hotel Brahma Horizon is located in Pushkar. The hotel offers spacious rooms to suit your style and comfort furnished with state-of-the-art facilities along with its signature restaurants serving delectable cuisines. The hotel also provides several other facilities such as the magnificent banquet hall a Book Bar for calm and relaxing evening and a swimming pool exuding comfort. Located among Aravali Hills, Hotel Brahma Horizon becomes the ultimate destination for anyone with its excellent location, stunning architecture and bespoke services.
Rani Mahal, Jodhpur
Rani Mahal is a Heritage-style property situated conveniently in the centre of the Old City of Jodhpur, tucked away in a quiet street yet within walking distance of all major sights of Jodhpur.Surrounded by the old city traditional market and Rajasthani Culture, it is like a small calm and peaceful oasis in the centre of the town. The palace hotel offers a panoramic view of Jodhpur Fort. Picturesque bedrooms, all decorated in their individual character. Most of the 24 rooms are built with a view of the lake, the Rajput architecture bestows character, the elegant furnishing conveys style. The surroundings are such that you feel you are in private residence.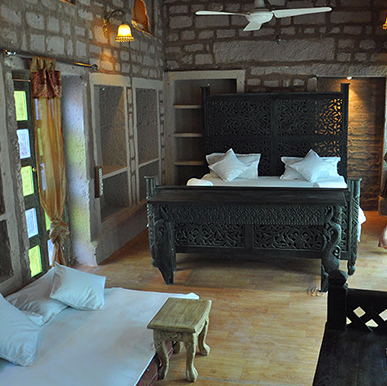 Lake Canopy, Alleppey
Lake Canopy is located on the banks of Punnamada lake, Alappuzha. The cluster of 28 exotique cottages strikes a balance between premium stay and comfortable backwater retreat. It is nestled in the unparalleled lush backwater scenic beauty of Alappuzha. From the well- appointed interiors and the efficient service, to the sheer joy you`ll draw from our amenities, every minute spent at Lake Canopy will give you a memorable experience. Be it accommodation, food, banquet facilities Lake Canopy comprises all.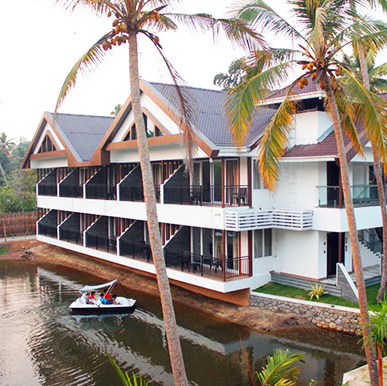 In My Place House Boat, Muhamma
In My Place Houseboats is a mobile home located in Muhamma, Alappuzha district in the Indian state of Kerala.
In my place celebrates the spirit of slowness. The team feels nothing else deserves more time than nature does. The memories they help you collect become fulfilling, rejuvenating and elevating experiences when you slow down and savour them one moment at a time. Characterised by diverse natural environment and proximity to natural habitat of numerous species of flora and fauna, this houseboat is particularly suitable for a slow lifestyle.