Jaipur Modern Kitchen, Jaipur
Jaipur Modern Kitchen is an international eatery with Italian roots. It aims to be associated with organic farming initiatives and sustainable agriculture, which supports local communities. The goal is to be as close to the producer as possible to ensure quality and freshness of the produce. Authentic and Fresh, the menu covers Salads, Fresh Juices, All Day Appetizers, Pasta, Pizza, Deserts and Seasonal Specials. It is ideal for all day dining.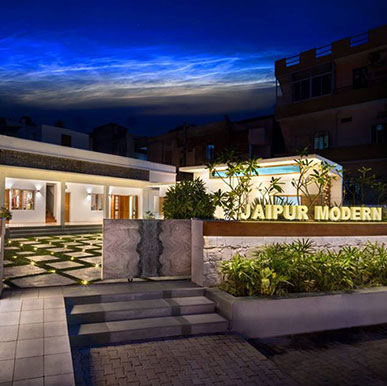 Atmantan Wellness Centre & Resort
Nestled in the lush valley of the healing crystalline Sahyadri mountains and overlooking the blue waters of the Mulshi Lake, Atmantan integrates the traditional Indian healing practices with international therapies and modern fitness techniques that all translate into the holistic healing of the mind, body and soul. The spa cuisine here uses the freshest ingredients from our organic farms, and is customised and exquisitely prepared to complement the dietary requirements and the retreat goals of the individual guests. Atmantan is very accessible by road and air, due to its strategic location in Mulshi, a hill-station near Pune, and is just a 3 hour drive away from Mumbai.
Fairfield by Marriott, Jodhpur
Located at one of the most prominent locations in Jodhpur, Fairfield by Marriott Jodhpur is tastefully designed for a guest's basic needs – functionality, safety, consistency, comfort and value. The KAVA Restaurant in the hotel is well known for its gourmet dining experience. The hotel has 136 comfortably furnished rooms.
Fortune Park BBD, Lucknow
Fortune Park BBD is a contemporary, full service business hotel conveniently located in the heart of the commercial district of Lucknow. The hotel's pleasant ambience, wide range of guest facilities, warm hospitality and close proximity to key areas like the central business district and shopping areas and other top establishments make Fortune Park BBD an ideal destination for the discerning business and leisure traveller. Fortune Park BBD offers 63 well-appointed rooms including 54 Standard Rooms, 6 Fortune Club Rooms and 3 Suites.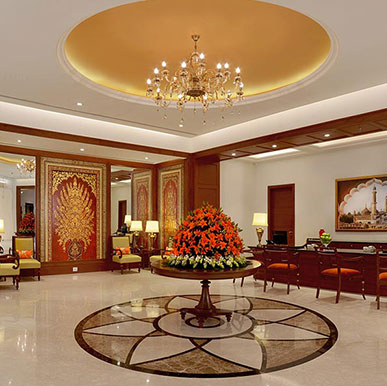 Spice Jet Introduces Additional Flights
Spice Jet has introduced additional frequencies on Jaipur – Udaipur – Jaipur, effective 13 October, 2017.
The airline is also introducing daily direct services between Delhi – Jodhpur – Delhi starting 29 October, 2017.
Spice Jet will also operate daily direct services between Jaipur – Varanasi – Jaipur starting 29 October, 2017.
Below is the flight schedule for all three sectors.
| | | |
| --- | --- | --- |
| Flight | Departure | Arrival |
| Delhi - Jodhpur | 13:05 hrs | 14:20 hrs |
| Jodhpur - Delhi | 14:40 hrs | 15:55 hrs |
| Jaipur - Varanasi | 06:25 hrs | 08:15 hrs |
| Varanasi - Jaipur | 08:35 hrs | 10:35 hrs |
| Jaipur - Udaipur | 18:35 hrs | 19:45 hrs |
| Udaipur - Jaipur | 20:05 hrs | 20:55 hrs |