Dhora Desert Resort & Spa, Jodhpur
Located 100 kms from Jodhpur, on the Jodhpur – Jaisalmer Highway, the resort is an oasis of luxury amidst endless sand dunes, which are also home to native wildlife like Indian gazelles, desert foxes, blue bulls, wild boars and hares. The closest airport is in Jodhpur at 100 kms and the closest railway station is Jodhpur at 100 kms. The resort has 12 tented suites, each with their own veranda, spacious air-conditioned bedroom and en-suite bathrooms. The resort also has 2 spa tents to help you relax, a plunge pool and a dining room that offers the best of Rajasthani cuisine.
Taj Exotica Resort & Spa, Andamans
Located at the picturesque Radhanagar beach at Havelock, this 30-acre property has 75 spacious villas, their idyllic design inspired by the indigenous Jarawa huts. Fitted with every modern amenity, these villas offer the ultimate in comfort and luxury in the midst of an untouched natural paradise, with rich coral reefs, and lush green mangroves. There's a lot to do in Havelock Island, known for its dive sites and beaches, and its coral reefs. One can explore activities like underwater photography, kayaking through the mangroves, diving through the rich and diverse marine life and coral reefs amongst many others or simply enjoy stunning vistas at Radhanagar and Elephant beaches.
The property is scheduled to open by middle of 2018.
Fortune Resort Heevan, Srinagar
Set in the picturesque valley of Srinagar with a magnificent view of the Zabarwan Mountains, Fortune Resort Heevan is a wonderful blend of traditional Kashmiri architecture with new-age conveniences. The property offers 39 beautifully furnished rooms with an excellent range of modern guest facilities, landscaped gardens and a wide selection of culinary venues; an ideal retreat to experience the charm of Kashmir.
The hotel is located minutes away from the Srinagar International Airport and popular tourist spots like Dal Lake, Chasm-e-Shahi, Shalimar Bagh, Tulip Garden and Nishat Bagh.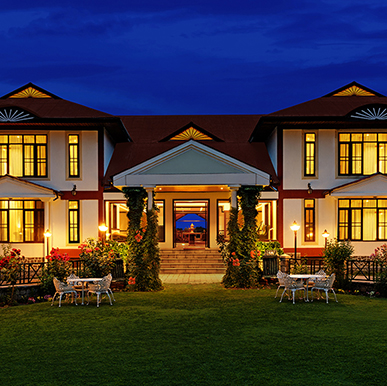 Fort Pachewar Garh, near Jaipur
Fort Pachewargarh is a heritage hotel situated in the heart of Rajasthan. A well-preserved tranquil fort with its massive ramparts imposing gates, intricate balconies and spacious apartments, adorned with antique frescos of exquisite beauty. It is just 90 Kms from Jaipur, towards Ajmer. The property is more than 300 years old, an ancestral Castle, which has now been renovated and converted into a luxurious Heritage Hotel.