Meraki Boutique Hotel, Delhi
Meraki Boutique Hotel is located at a close distance from the International Airport. It has 42 well-maintained rooms.
The property is a part of VSB Hotels. VSB intends to expand to 150 keys by 2019 with Hotels PAN India in both the Business and Leisure Segments. The company's strength lies in its product and services. The property has a restaurant which has been designed by using locally procured bamboos and offers a great view of the lush green gardens.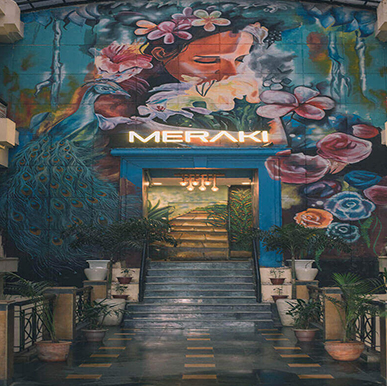 Brijvilla, Dalhousie
Brijvilla, Dalhousie, is nestled on one of the highest peaks of Moti Tiba, above the circuit in the dense forest of Deodar trees. The hotel has a graceful aura and is surrounded by nature at its best. Decked beautifully in the colonial style of architecture and fringed with marvellous paintings, the rooms at the property are equipped with essential amenities to create unmatched convenience and comfort for the guest. The hotel is located 4 hours from Amritsar Airport; the drive is marked by some great scenery.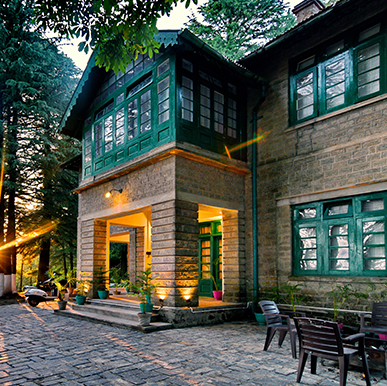 Saira Fort Sarovar Portico, Jaisalmer
Located on the Jodhpur highway, in the peaceful suburbs of Jaisalmer is the Saira Fort Sarovar Portico.
The hotel consists of 53 aesthetically decorated rooms and 6 lavish suites.
Sairafort Sarovar Portico is located at an ideal spot for those who wish to explore the city.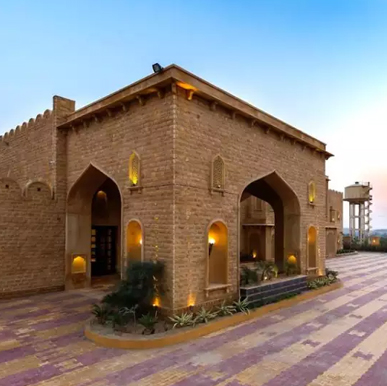 Regenta Resort, Bharatpur
Regenta Resort Bharatpur offers royal luxury hospitality in the eastern gateway to Rajasthan, suitably located within the city's main attraction point near the Bharatpur Bird Sanctuary.
It is located 210kms from Delhi / 168 Kms from Jaipur and 58 kms from Agra.
The resort offers 49 well-appointed rooms with all modern amenities; each room has a private outdoor sit out area.
Guests can dine at Pinxx, the in-house coffee shop which serves various multi-cuisine delicacies.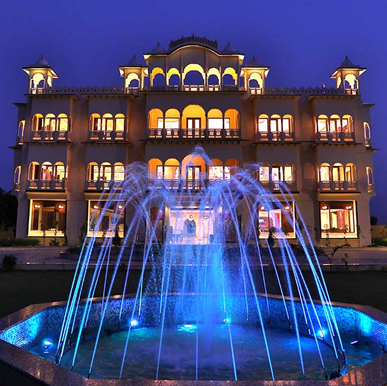 Mango Hill, Auroville
Mango Hill is a splendid South Indian hotel with an aura of combined elegance and gracefulness situated in the outskirts of Pondicherry near Auroville, on the coasts of Bay of Bengal.
Pondicherry is popularly known as The French Riviera of the East and the remarkable French touch revealed by every aspect of Mango Hill exemplifies it. This magnificent hotel of Pondicherry endowed with natural scenic beauty attracts tourists from all over the world. Surrounded by lush greenery and tropical flowers, the elegant perimeter overflow pool has a shaded child basin, perfect for a refreshing dip at any time of the day, year-round. Beside the pool is an Ayurvedic spa, to restore harmony and balance to mind and body. Mango Hill offers three types of rooms, all with complimentary internet access and bathrooms with solar-heated water. All running water in the hotel is potable, totally purified by a reverse osmosis filtering system.