Hotel Levana Lucknow
Hotel Levana has one of the best locations in Lucknow. It has 66 well-appointed rooms categorized under Club, Club Superior & Suites. All the rooms have been aesthetically designed and furnished with ultra-modern facilities. The property offers meaningful relaxation—an affordable, welcoming and restorative experience through its unmatched food & beverage choices.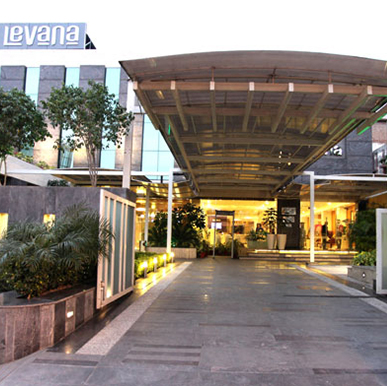 WelcomHeritage Ayatana, Coorg
Ayatana, a subsidiary venture of Aratt group, is a fine luxury resort deep in the heart of Coorg's verdant hills spread over 100 acres of endless lush, with waterfalls and mists, early morning dew, bird songs and so much more. Ayatana offers 53 well-appointed rooms, each offering a spectacular view of Coorg. The cabins are perched up among trees that make for an extra ordinary experience. At Ayatana, you can enjoy the spectacular mountain backdrop, unspoiled wilderness, gushing streams, thundering waterfalls, a truly mesmerizing landscape.
Sheraton Grand Chennai Resort & Spa
Overlooking the pristine Bay of Bengal, Sheraton Grand Chennai Resort & Spa is spread across 10 acres of land with lush green well-manicured lawns, the beach front resort is a premium classic brand of Marriott International which offers upscale accommodation, world-class services and unparalleled dining experiences. The 125-room property is inspired by four S's, namely, Sun, Sand, Sea and South India which is reflected in the design and the décor of the hotel. It is a great location to soak up the vibrant energy of the beaming East Coast Road of Tamil Nadu and to discover iconic spots.