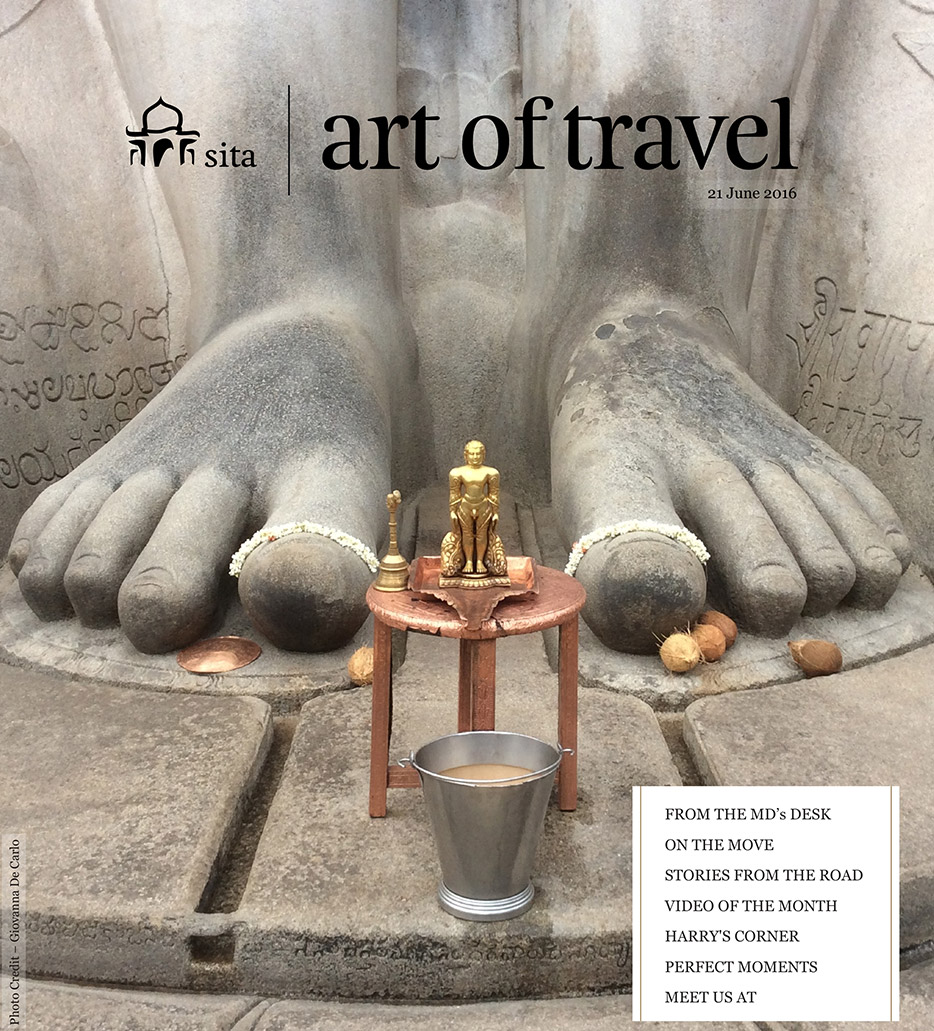 FROM THE MD's DESK
Hello!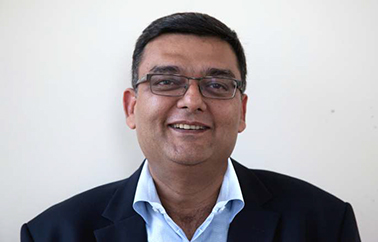 Dear Travel Professional,
Sustainability is an active element of our differentiation strategy and an active element of our core travel business. I am extremely excited that we will now offer products that have been rated as per our sustainability index- a first in the Indian Travel Industry.
Sita has drafted Sustainability Guidelines based on 6 questions that need to be addressed before recommending a tour to clients. After a yearlong activity all our tours have been rated according to the Sustainability Guidelines.
The next time you offer a travel product, do ask yourself if you would be proud to take your family, friends and colleagues on this excursion and there would lie the answer to Sustainability.
See you soon.
Regards
Dipak Deva
Managing Director
ON THE MOVE
Gatiman Express - India's Fastest Train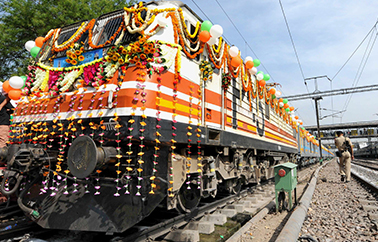 Explorer-in-residence Kuntil Baruwa shares his first-hand account, in and around the Gatiman Express – India's Fastest Train.
EPILOUGE
I joined the travel trade on November 11, 2005 in operations. All throughout till April 29, 2009 - my desktop had a folder named "standard replies" – word docs with replies for what I called "standard" queries from Foreign Tour Operators (FTOs). I didn't bat an eyelid whenever there was a "standard" query that matched any of the replies in the "standard" folder – cut copy from the word doc, paste it into outlook, add a few lines – and click send. Almost auto reply. It was idiot proof. One such "standard" reply was related to queries on Indian Railways such as – can my client book a window seat?, can my clients book all the 4 seats in the first class coupe and have it all for themselves?, can my client get a seat facing towards the direction of the moving train? etc etc. Do you still get them? Anyway, the "standard" reply on Indian Railways began something like this – "Many Thanks for your email. As you know Indian Railways is more of a service to the general public of India…we have no control over da da da… we can only put in a request…ra… ra… ra… (add a few lines as per the query before hitting the send button)". My reply to any query on Indian railways was always apologetic…meant, very politely, to set the expectations right – Indian Railways is only about getting from point A to B. Hopefully on time. Expect nothing more. Nothing less.
THE GATIMAN EXPRESS - REACH AGRA EARLY, START LATE FROM DELHI THAT SHOULD BE YOUR SALES PITCH
In 2016 you still can't guarantee a window seat to your clients on Indian trains, nor can your clients book all the 4 seats in the first class coupe and have it all for themselves or book a seat facing towards the direction of the moving train. But they can definitely reach Agra faster and yet start late from Delhi.
No need to make that crazy early start anymore to catch the Bhopal Shatabdi which departs at 6 in the morning from New Delhi Railway Station and reaches Agra at 08:00 hrs (120 minutes). Thanks to the Gatiman Express – India's fastest train - which began its nonstop run from Delhi to Agra and back starting April 5, 2016. It departs from the Hazrat Nizamuddin Station 6 days a week at 08:10 hrs in the morning and reaches Agra at 09:50 hrs (100 minutes). The Gatiman Express doesn't run on Fridays. This is brilliant and idiot proof because its negates the mother of all goof ups in the travel trade – sending clients on a day trip to Agra on a Friday when the Taj Mahal is closed. I have seen that happen and we will talk about the day trip from Delhi to Agra and back using the Gatiman Express later in the report. We have a nice video too.
Anyway the crazy early start for the Bhopal Shatabdi though had its own WAHS and BLAHS back then for people like me doing transfers (along with everything else that was required in an operations role) -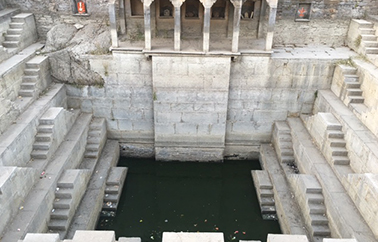 Susan Geringer from Geringer Global Travel was in India during the Great Indian Travel Bazaar and was kind to share some of her India travel stories with us.
RURAL RAJASTHAN AND BEYOND
I recently spent four weeks in India, mostly in rural Rajasthan. Although I've been to India more than 20 times since my first visit in 1980, I was very excited about this adventure. As I'm curious about how people live and love visiting the villages in India. The children's smiling faces and the pride people have despite having comparatively little; is heart-warming.
I was fortunate to visit several palaces and forts that have been converted into hotels owned by royal families. My adventure started in Jodhpur at the Taj Umaid Bhawan Palace. Built by Henry Vaughan Lanchester, this hotel is beautifully decorated inside and out. History and architecture buffs will enjoy the historical tour of the property, while luxury seekers will feel right at home.
I then headed to Nagaur (or Ahhichatragarh) Fort to stay at Ranvas. 'The abode of the queens' is a heritage hotel that housed sixteen Ranis (Queens) of the Maharaja Bakhat Singh of Jodhpur. Every aspect of the property evokes a sense of escapism; from the frescoes that decorate the walls, to the soothing fountains and waterways in the gardens. A Sufi Music festival is even held here every February.
VIDEO OF THE MONTH
Khajuraho: Beyond the Temples
Here is a video of Khajuraho: Beyond the Temples, that takes you through village lanes and up-close to the local life, culture and its people. All our videos are shot and edited in-house.
HARRY'S CORNER
Product Update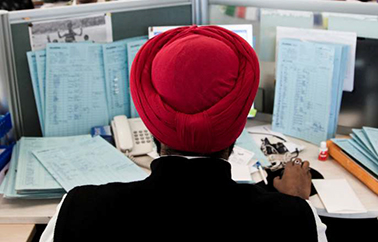 Harry's Corner is dedicated to Harpreet or Harry who heads our procurement team and comes to you every month with relevant product updates. Read more
PERFECT MOMENTS
Sita & Literacy India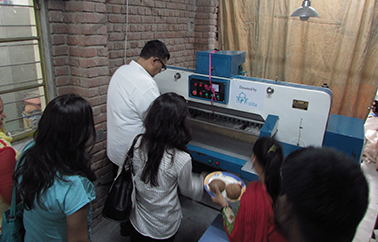 Sita works closely with Literacy India, a non-profit organisation, with the objective of empowering underprivileged children and women by making them self-sufficient. As a part of our CSR initiative, Sita helped Literacy India buy a Semi-Automatic Paper Cutting Machine which is required for them to produce the recycled handmade paper bags which are used by Sita to hand out travel documentations to travellers once they arrive into India. Mr. Dipak Deva visited Literacy India and inaugurated the machine along with Indraani Singh, CEO & Managing Trustee, Literacy India.
MEET US AT
Upcoming Trade Shows in 2016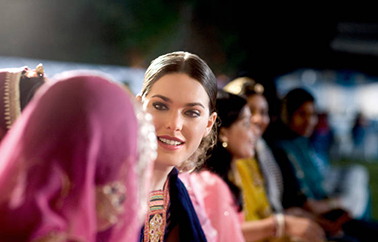 To view the list of upcoming trade shows click here
If you wish to schedule a meeting, do e-mail us at info@sita.in