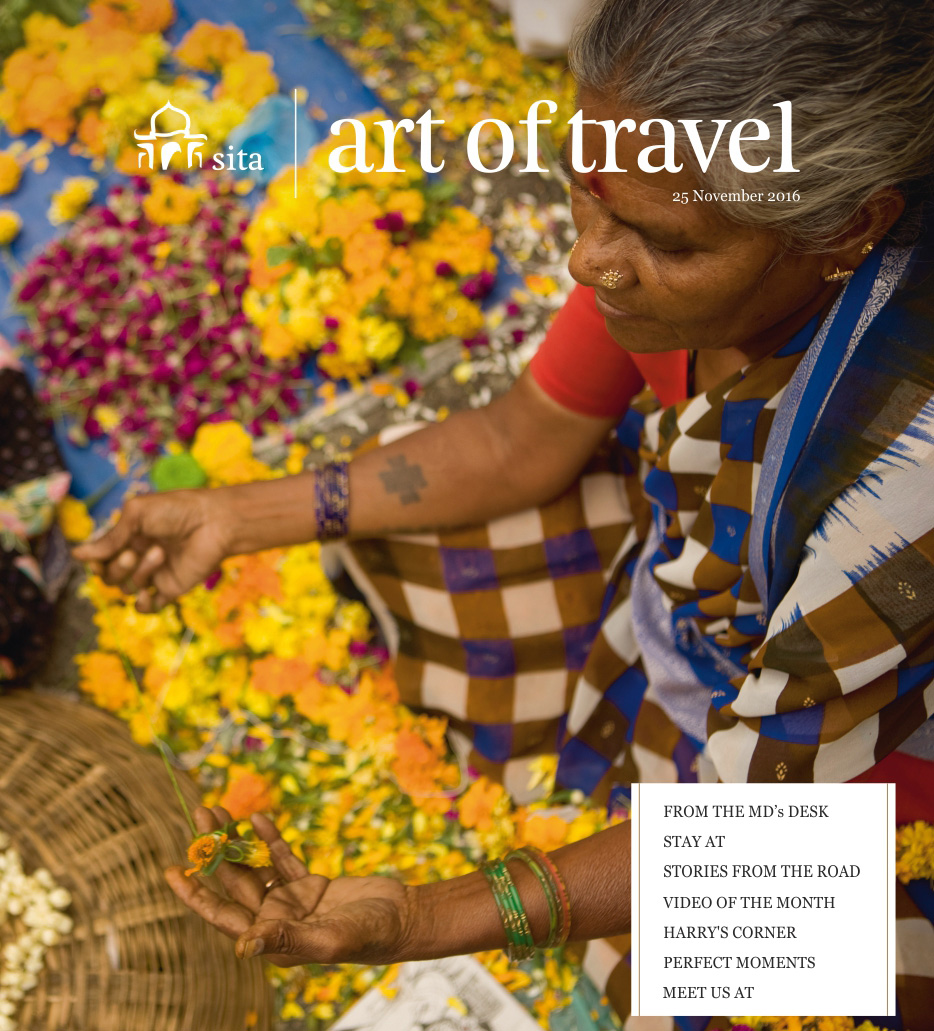 MOST AWARDED TRAVEL COMPANY IN INDIA
FROM THE MD's DESK
Hello!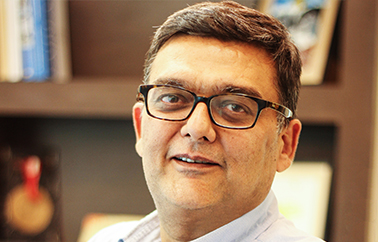 Dear Travel Professional,
In this issue I am going to introduce you to the Gene Pool of Sita.
It is universally acknowledged that Sita is the Mother Source to the travel business in India.
In Alleppey, it goes beyond this, we realised this when one of our colleagues from Sita, visited the Kidangamparambu Sree Bhuvaneswari Temple. (Foreigners/non-Hindus are allowed inside the temple and even in the sanctum sanctorum provided the gentleman is willing to take off his shirt. Of course no shorts/anything sleeveless which applies for both the lady and the gentleman if it is a couple).
"Oh Sita, of course I know Sita," said one of the priests on duty. "I have a fellow priest here. He used to work with Sita before he joined us. He left just 10 minutes ago. I was told, but I don't remember his name."
So we don't only have travel professionals who, in some way or the other, were associated, at some point of their careers with Sita but also a Temple priest. God knows, what and who else will come up in the gene pool of Sita, if we dig more and dig deep.
Hope you enjoy reading this issue.
Regards
Dipak Deva
Managing Director
STAY AT
1, Hill House, Peermade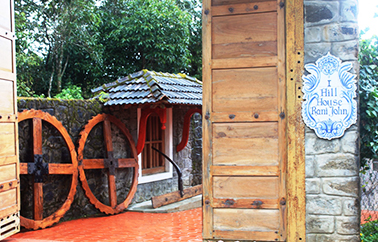 LAIDBACK WITH A CAPITAL L: "1, Hill House, Peermade is laidback with a capital L," says Kuntil from our Destination Knowledge Centre. This 2-room property is quietly tucked away in an area which belongs to the scions of a prominent planter family of Peermade; a hill station and gateway to the high ranges and spice plantations of Kerala. "It's not far away from the main highway. But once inside you escape into another world; laidback and totally relaxed where you couldn't be bothered about time and space," says Kuntil. 1, Hill House is perfect for clients who want to unwind whilst enjoying a slice of the local planter's life and maybe a drink at the Mundakayam Club which is not too far away. Ideal for 2 or 3 nights. 1, Hill House does not have a website, Rani and John, your hosts, plan to keep it that way. "We are too old for this technology business and are happy meeting interesting people and playing hosts," says Rani with a smile.
RANI & JOHN: Keeping 1, Hill House low profile has allowed Rani and John to host every guest till now, though they don't stay at the property. They stay at Alleppey and travel to Peermade, every time there are guests. "And once the guests have left we also relax in our second home which works out real good for us," says Rani. "At the 1, Hill House I loved the attention to detail by Rani and John. From the linen, the amenities, the cutlery, to the food, to the difficult choice between evening tea with the most amazing snacks which Rani recalled having as a child and the sun downers which John himself pours, it has been very special," says Kuntil. John who is retired, has an unusual hobby apart from collecting antiques. Every time they pull down a church, an old building or a choir factory he would be there to buy the doors, windows, gables railings, wooden stair cases et al and store it in his Alleppey House. They gradually made it to Peermade and were restored as the 1, Hill House was getting built. The pièce de résistance would be the Confession Box in the Bar. It had a small tin plate which said "Raise your Spirits". The chairs of the Bar are from a Bank where the Cashier used to sit and go about his daily work.
STORIES FROM THE ROAD
VALLEY ZEST: A tribute to Pennycuick Sahib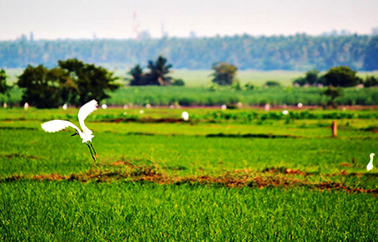 Part done by car and part on bicycles, this is a great choice for clients with 2 nights in Thekaddy. This tour is a tribute to John Pennycuick; the British Engineer (born in Pune/ died in England) who built the 175-feet high Mullaperiyar Dam in 1895.
The background of this tour: Then & Now
Then: The plains of Tamil Nadu which your clients will explore on this tour saw a great famine in the year 1876 that lasted for 2 years and left 10 million people dead in the Madras Province (where present day Tamil Nadu, Kerala, Southern Karnataka, Southern Andhra Pradesh, Telengana and Southern Orissa were all together, before they were divided into states on linguistic lines post India's independence in 1947). The Great Madras Famine had people such as Florence Nightingale questioning Britain for failing to provide relief. The political fall out of this tragic event even that went largely unnoticed was Allan Octavian Hume – a retired outspoken member of the Imperial Civil Service (later the Indian Civil Service, now Indian Administrative Service) - denouncing Britain, saying it had lost all moral right over India and forming the Indian National Congress in 1885. This in many ways laid the foundation of India's independence from the British Raj. Quietly entered John Pennycuick, who after much trials, tribulations and disruption in work built the Mullaperiyar Dam – an engineering marvel that took him 8 years to complete. The dam fed the parched plains of Tamil Nadu with water from the Periyar River in Kerala, made them forever fertile and ensured that future generations don't die because of the want of water.
Now: Today food grown in the plains of Tamil Nadu watered by the Mullaperiyar Dam is sold in Kerala mainly. For the Tamil farmers that have benefited from the Mullaperiyar Dam, John Pennycuick is no less than God. During the harvest festival of Pongal (one of the most important in Tamil Nadu) they offer a "Pennycuick Pongal" as a thanksgiving for the dam he built that changed their lives. There is even a memorial built in his honour, where you have to remove your footwear to enter. Children here are named Pennycuick and his photo is kept together with the Gods and Goddesses in the shrines of Tamil farmers.
Wonder though, what Pennycuick Sahib would have felt about the Mullaperiyar Dam being the reason behind the violent protests and loss of lives in both Kerala and Tamil Nadu. Not to mention the hassles operation staff in our offices, chauffeurs on duty on the ground and clients on a holiday have to face each time there is strike in the name of the Mullaperiyar Dam. Here is what the dispute is about - (an oversimplified take but will give you an idea) - Tamil Nadu says raise the height of the Mullaperiyar Dam, store more water because we need more water to produce more food. Kerala says No. Can't tinker with a dam which is more than 120 years old because if it breaks it will be a disaster for Kerala. Cochin, for example, they say will be completely wiped out. Apparently Pennycuick gave a guarantee of only 100 years for the dam. Both Tamil Nadu and Kerala are now fighting it out in the Supreme Court of India.
VIDEO OF THE MONTH
Classic Kerala Video
Check out our Classic Kerala Video (Kochi, Munnar, Thekkady, Houseboat, Backwaters and Marari).
All our videos are shot and edited in-house.
HARRY'S CORNER
Product Update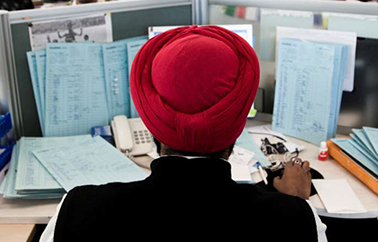 Harry's Corner is dedicated to Harpreet or Harry who heads our procurement team and comes to you every month with relevant product updates. Read more
PERFECT MOMENTS
TourCert Forum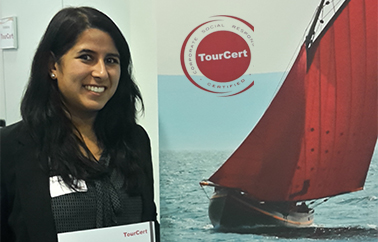 Our colleague Sitasma Michel attended the TourCert Forum in Stuttgart, Germany. The forum provided a platform for members and experts to exchange valuable suggestions and ideas for the way forward.
Sita is the first Indian DMC to be awarded the CSR Committed Seal from TourCert, a private German, non-governmental and not-for-profit organisation, for Sustainability and Corporate Responsibility in tourism.
MEET US AT
Upcoming Trade Shows in 2016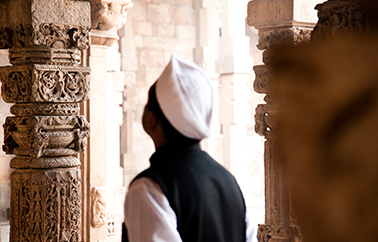 To view the list of upcoming trade shows click here
If you wish to schedule a meeting, do e-mail us at info@sita.in