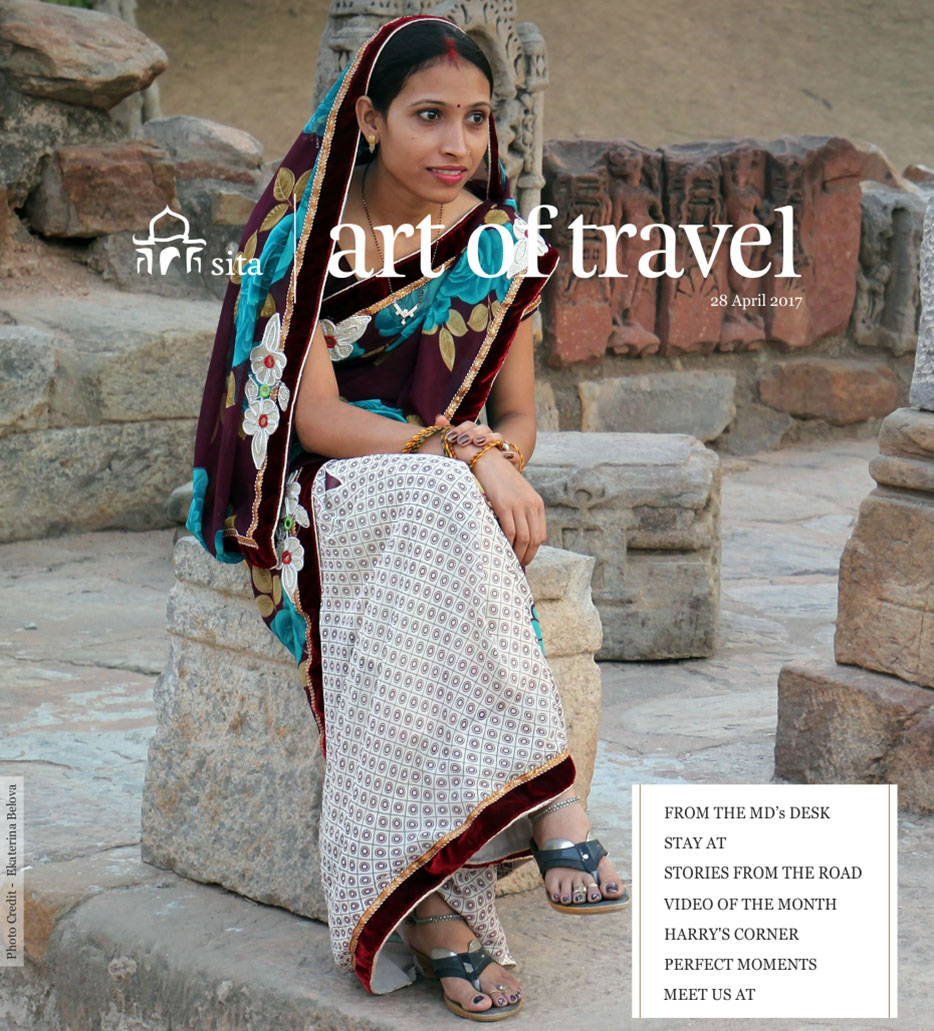 MOST AWARDED TRAVEL COMPANY IN INDIA
FROM THE MD's DESK
Hello!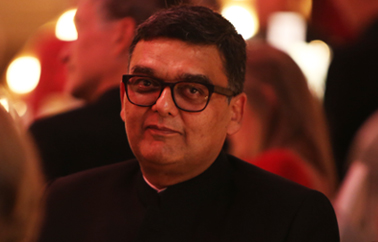 Dear Travel Professional,
Sita completed 54 years of delivering extraordinary experiences to travellers last month on March 23, 2017. A bicycle tour arranged in New York by John C. Dengler set the pace for a small company called Students International Travel Association. The company soon became popularly known by its acronym Sita and launched itself into the orbit of world travel. After resounding success in the U.S.A., Sita looked beyond the Atlantic to Europe and Asia, to India. It has been a fantastic journey from a team of 3 to 500 now !
We launched the sixth edition of Art Of Travel brochure as an annual round up of the Destination Knowledge Centre. The brochure features the best of what the DKC has explored over the past year along with recommendations of their favourite books and films, to product ideas, stays they loved and much more, spread across forty four pages in a unique design format. This year we have incorporated videos in the brochure, scanning the QR code given on the pages will give the reader a glimpse of the experience. To view the brochure click here
We had an excellent time at Great Indian Travel Bazaar (GITB) in Jaipur from 23 -25 April, 2017, focusing on Inbound Tourism with Buyer - Seller Meets, spread across two days.
The team at Sita looks forward to seeing you next year again.
Regards
Dipak Deva
Managing Director
STAY AT
Jalakara - A boutique hotel at Havelock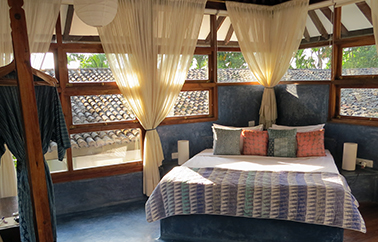 Jalakara (literally meaning 'The source'), a clandestinely located boutique hotel with 7 distinct living spaces is set amidst the green and leafy rainforest of Havelock Island. While the initial ascent and entry into the gate makes you feel a little apprehensive as there is nothing visible but just stairs, the apprehensions vanish when you are met by the sight of a shimmering infinity pool and neatly lined sundecks with colorful umbrellas; the tranquility of the area makes you forget the long journey from Port Blair and all you can focus on is the sweet sounds of the forest. With muted and earthy shades all the spaces in the hotel blend with the surroundings and yet stand out. Shruti, the manager at Jalakara reveals during our conversation, "All the material used for the construction of the hotel was shipped from various places in south India to give it an ethnic vibe which is almost invisible till one looks closely. The oxidized stones, the woodwork, the furniture, all exquisite have been carefully hand-picked to give it a contemporary look. It took 8 years to get the hotel up and running as the goods would get damaged when being shipped from the mainland, but that did not deter the owners, Mark and Atalanta, to bring it to the perfection as it stands today." A native of Bangalore, she has been in Havelock long enough to be called a true Islander. For any activities on the island, as well known as scuba diving or as little known as night Kayaking, she is the right person to ask for suggestions and have your days planned to the T.
STORIES FROM THE ROAD
Into the Blue - Scuba dive at Havelock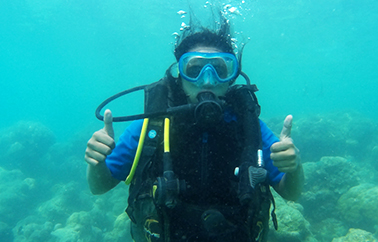 It was a crisp morning as I made my way to Dive India, the diving school where I had blocked a slot to go for a fun dive. With its coral fringed teal waters and rich biodiversity, Havelock has scores of stunning diving sites which can be accessed based on one's experience and certification. Despite having done scuba diving in Havelock once before, I opted for the fun dive which is a tad bit commercial. I arrived with my fear of large water bodies neatly tucked away behind a calm face hoping this would give me enough courage to go through with it. It took every muscle in my body to keep going till I got to the school where I was met by Sharmila, the chirpy host at the registration desk, who explained to me the formalities to be completed amidst the informal chattering of "where are you from", "what do you do?" etc. I was then handed a form which asked questions related to my state of fitness to do the fun dive. It's not an exhaustive list but it surely is important to take time and fill in the right details to ensure your own safety. It was clearly explained to me that if in case I did have certain health restrictions, a possible solution could be found to work around it for an enjoyable experience.
VIDEO OF THE MONTH
Namaste Uttarakhand
Check out our Namaste Uttarakhand video.
All our videos are shot and edited in-house.
HARRY'S CORNER
Product Update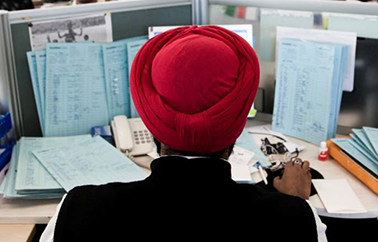 Harry's Corner is dedicated to Harpreet or Harry who heads our procurement team and comes to you every month with relevant product updates. Read more
PERFECT MOMENTS
GITB 2017 FAM Tours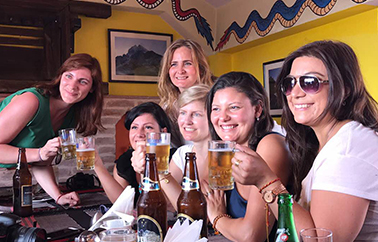 During the Great Indian Travel Bazaar (GITB) in Jaipur; 23 -25 April, 2017, Sita offered FAM tours based on special interests such as Wildlife, Heritage, Classical India and so on.
These experiential tours allowed the participants to explore India and Nepal up close and provided an opportunity to gather first-hand information about the destination, hotels and much more. Our product managers accompanied the FAM tours in order to enhance the experience. See you next time on one of our GITB 2017 FAM Tours.
MEET US AT
Upcoming Trade Shows in 2017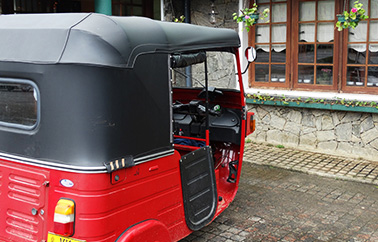 To view the list of upcoming trade shows click here
If you wish to schedule a meeting, do e-mail us at info@sita.in
Subscribe to our Newsletter