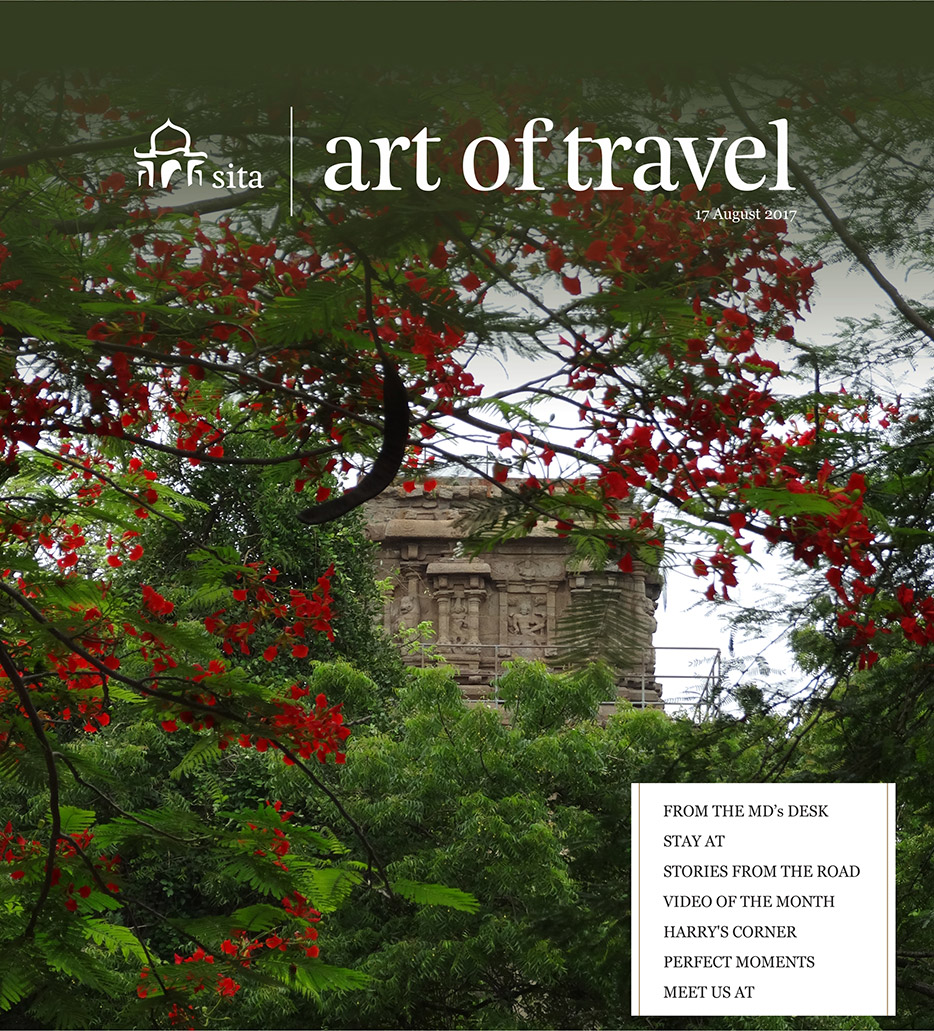 MOST AWARDED TRAVEL COMPANY IN INDIA
FROM THE MD's DESK
Hello!
Dear Travel Professional,
India celebrated its 71st Independence Day on 15 August, the spirit, the vibe, the enthusiasm and excitement of the historic day was a proud moment for us all here in India.
It continues to be an exciting month with yet another interesting initiative which we launched for our people, our constant effort towards innovating and finding means to enrich the knowledge of our people - for they are our true brand ambassadors - authentic, passionate and reliable. Read more about this initiative Bridge The Knowledge Gap in our Perfect Moments section.
Andrea Maria, a famous travel and fashion blogger, travelled with us this month, she has captured her India story in a wholesome manner on social media, do follow us @Sita_India for this story and more, you wouldn't want to miss it.
We recently concluded with the Annual Branch Meet where colleagues from across branches in India, Nepal and Bhutan joined us here in Gurgaon for an interaction spanning three days with a setup of a mini mart. Each branch office had their own booth setup with online appointments, a great way for our colleagues to interact face to face. It was not just three days of work, we had fun evening as well.
Next month we will be present at Top Resa, Paris from 26-29 September in Hall 1, India Tourism Booth No. 1-L015 and OTDYKH, Moscow from 20 -23 September, do meet us then for the latest on our new product ideas and experiences.
See you soon.
Regards
Dipak Deva
Managing Director
STAY AT
Ahilya Fort - An intimate affair in the heart of India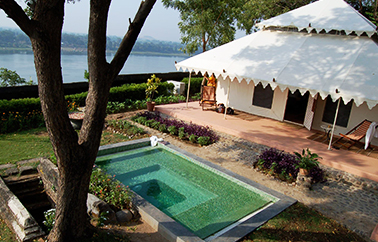 "All journeys have secret destinations of which the traveler is unaware." - Martin Buber
Martin Buber was right and this holds utmost true for the bewitching and enticing Ahilya Fort. Majestically perched on the banks of the River Narmada in Maheshwar, a 4000 year old town in Madhya Pradesh, it is named after the just and famed ruler, Ahilyabai Holkar of one of the Maratha Kingdoms. Abandoned and derelict, the fort which has a legacy of almost 250 years was revived thanks to the efforts of the descendent of the queen, Prince Richard Holkar, in the year 2000. The establishment which started with just 4 rooms has now been expanded to 12 rooms, including one royal tent with a private garden and plunge pool.
STORIES FROM THE ROAD
The Irulasting Experience - Mahabalipuram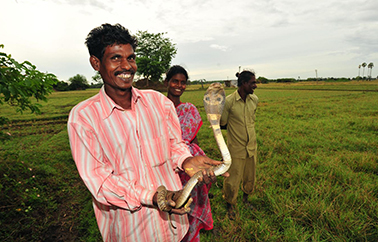 Mahabalipuram, set on the coromandel coast of Bay of Bengal, is a town teeming with historical stories. Amongst the many known stories, one worth unfolding is that of the Irula Tribe. A tribe that practices age old cultures, now, more to conserve wildlife than consume. While the men folk head off in search of the serpents, the women folk work tirelessly to impart their knowledge about medicinal plants at the Irula tribal women welfare Society.
The Story
The Irulas are hunter gatherers belonging to the pre-Dravidian inhabitants of the scrub jungles of Southern India. Their expertise in catching snakes is legendary. Prior to the Indian Wildlife Protection Act of 1972, the Irulas were one of the leading suppliers of snake skins to the global market. However, in 1978 the Irulas, along with few conservationists, started the Irulas Snake-Catchers Industrial Cooperative Society - now, they use the same skills to catch snakes and harvest their venom before returning them to nature.
VIDEO OF THE MONTH
Backwaters of Alleppey
Check out our Backwaters of Alleppey video.
All our videos are shot and edited in-house.
HARRY'S CORNER
Product Update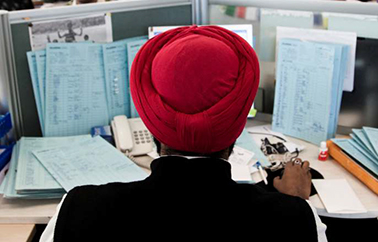 Harry's Corner is dedicated to Harpreet or Harry who heads our procurement team and comes to you every month with relevant product updates. Read more
PERFECT MOMENTS
Bridge the Knowledge Gap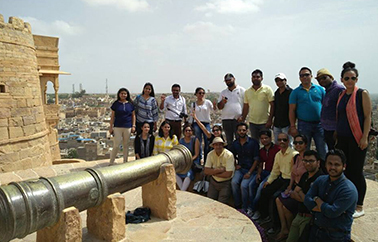 Bridge the Knowledge Gap aims to empower, educate and share our collective knowledge with our colleagues. Our very first session of our in-house Bridge The Knowledge Gap was kicked off on July 3, 2017, enthusiastic members from various departments underwent 5 days in-house training sessions on destination Rajasthan. Thereafter, 20 team members got the opportunity to travel to various parts of Rajasthan on a 14 day Study Tour led by a member of our Destination Knowledge Centre Team. Their routing was Delhi – Mandawa – Bikaner – Jaisalmer – Jodhpur – Udaipur – Pushkar – Jaipur – Agra – Delhi. Like we always say, Knowledge is based on experience, everything else is just information.
MEET US AT
Upcoming Trade Shows in 2017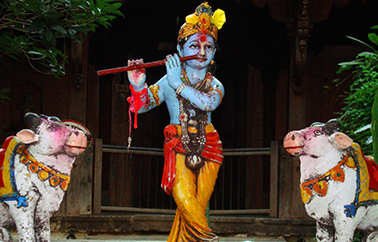 To view the list of upcoming trade shows click here
If you wish to schedule a meeting, do e-mail us at info@sita.in
Subscribe to our Newsletter