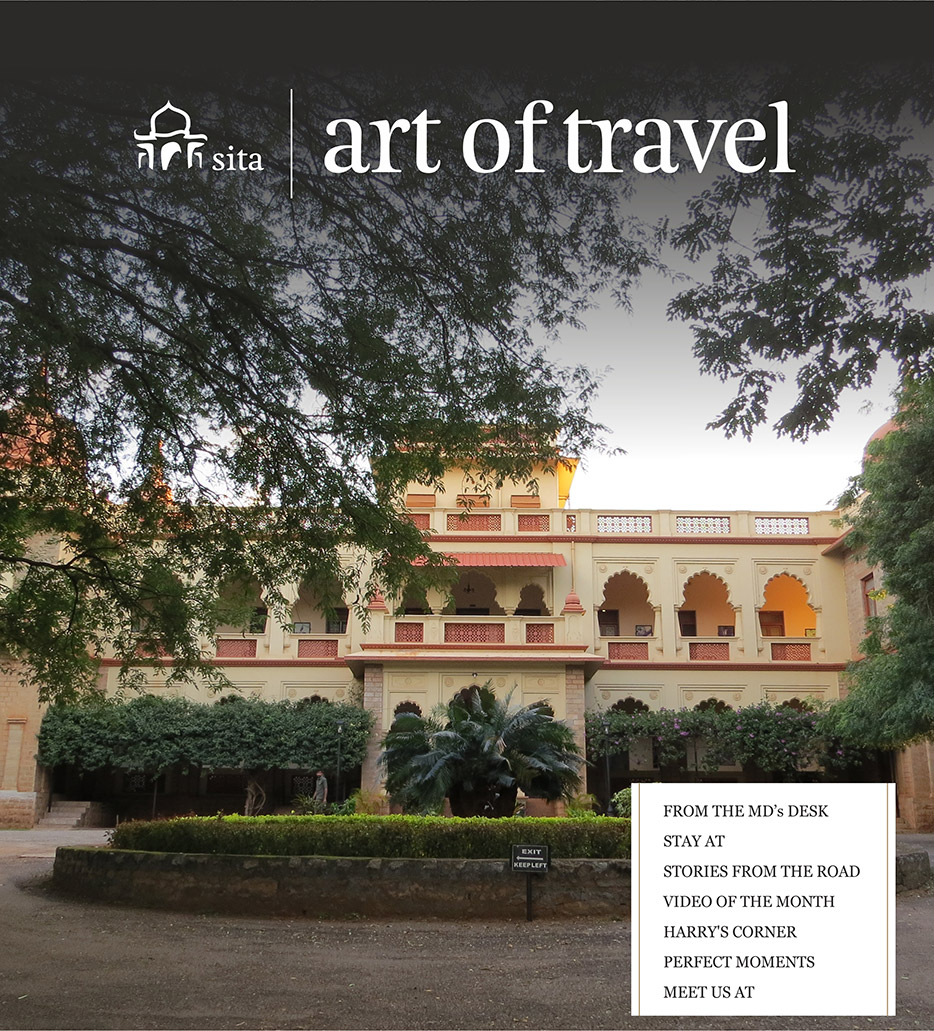 13 December 2017
MOST AWARDED TRAVEL COMPANY IN INDIA
FROM THE MD's DESK
Hello!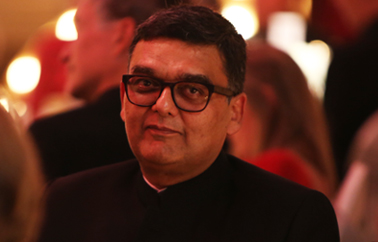 Dear Travel Professional,
As we bring to you the last edition of 2017, we hope you have enjoyed our travel stories from India and Beyond spread across each edition of Art Of Travel.
Our Destination Knowledge Centre team will continue to travel in search of compelling travel stories for you in 2018, it is our endeavour to bring you nothing but the best form Sita.
It has been an interesting journey in 2017, we opened new offices in Mumbai and Goa, represented the company across numerous trade show across the globe, exchanged travel ideas with our partners, got very social on social media, were recognised with awards for our work in the tourism sector, completed our CSR project in Nepal, kicked off new initiatives like bridge the knowledge gap, launched an extensive brochure – Explore, created so many more Perfect Moments with you. To many more in 2018.
Here's wishing you and your family a happy and healthy year ahead.
Regards
Dipak Deva
Managing Director
STAY AT
Shivavilas Palace -
Sandur's hidden Oasis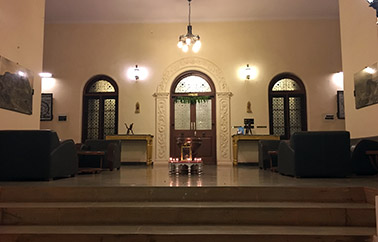 By Tejashri Simha, Explorer-in-Residence, Destination Knowledge Centre
An hour away from the mesmerizing ruins of Hampi is the dusty and busy town of Sandur which was once the stronghold of the Royal Ghorpade family and Shivavilas Palace their royal residence. The Shivavilas Palace, a little away from the town center of Sandur is 20 acres of calm and quiet. This beautiful timeless palace is almost like a museum and definitely a charismatic abode with a lot of character.
STORIES FROM THE ROAD
Lakkundi - History meets Rural India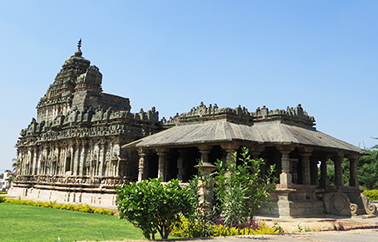 By Tejashri Simha, Explorer-in-Residence, Destination Knowledge Centre
Located on a decent road between Hampi and Badami, a quick detour took me to the village of Lakkundi. Lakkundi is a typical Indian village which I think looks like an Indian Santorini with whitewashed homes and bright blue doors. Not many (even Indians) would have heard about this place, though at one point it was where gold coins were minted in the 10th and 11th centuries. Now, it is a rare collection of temple architecture built during the rule of Chalukya and Hoysala dynasties.
VIDEO OF THE MONTH
Audi Q7 vs Innova
Check out our Audi Q7 vs Innova video.
All our videos are shot and edited in-house.
HARRY'S CORNER
Product Update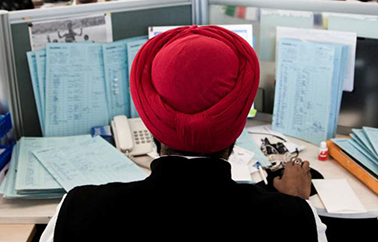 Harry's Corner is dedicated to Harpreet or Harry who heads our procurement team and comes to you every month with relevant product updates. Read more
PERFECT MOMENTS
Sita at USTOA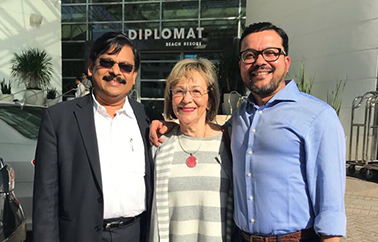 USTOA Annual Conference & Marketplace has distinguished itself for being the only travel industry event in the United States that brings together the leading North American travel companies with tourism suppliers and destinations from around the globe in an intimate and exclusive setting. The 2017 USTOA Annual Conference & Marketplace took place from November 27 to December 1, at the Diplomat Resort & Spa in Hollywood, Florida.
The company was represented by Neeraj Bhatt, Krishna and Renate Graham.
MEET US AT
Upcoming Trade Shows in 2018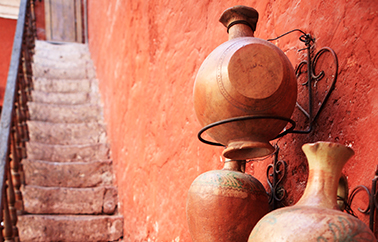 To view the list of upcoming trade shows click here
If you wish to schedule a meeting, do e-mail us at info@sita.in