19 July 2018
MOST AWARDED TRAVEL COMPANY IN INDIA
FROM THE MD's DESK
Hello!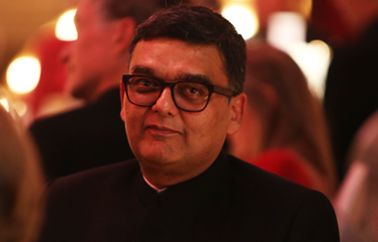 Dear Travel Professional,
We are delighted that Mumbai's 19th century collection of Victorian structures and 20th century Art Deco buildings have been inscribed as UNESCO World Heritage Sites.
This latest inscription gives Mumbai the distinction of having three UNESCO World Heritage Sites (Elephanta, Chhatrapati Shivaji Maharaj Terminus and the Victorian & Art Deco Ensembles).
India now has 37 World Heritage inscriptions in all.
The monsoons in India open up destinations that are a delight to visit, with the weather cooler and the local flora on full display or you could just stay put and watch the rain fall and enjoy some fried fritters with masala chai like most Indians love to eat during the rains.
Nepal is going to celebrate 2020 as Visit Nepal Year for which the Ministry of Tourism has launched a dedicated logo. The Logo depicts Nepal's ethos and vibes and stands true to the message; Visit Nepal for Lifetime Experience. Nepal is Rising and we are very excited.
Here is some exciting news, we are running a photo contest on our Instagram page for best travel photographs from across the globe, do share and spread the word.
See you soon.
Regards
Dipak Deva
Managing Director
STAY AT
Citrus County Farmstay near Hoshiarpur: Experiencing authentic Punjabi Hospitality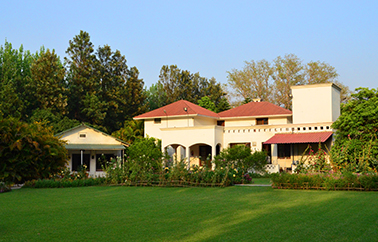 By Inderjeet Rathod, Explorer-in-Residence, Destination Knowledge Centre
Citrus County is a large farmhouse located within Chhauni Kalan village lying almost hidden from outside due to heavy foliage and tall trees around it. On entering the gates of the farmhouse one comes across a huge two–storied bungalow which has a lovely manicured garden on its other side. The garden has abundant flowering and fruit bearing plants camouflaging the Luxury Tents set up around the periphery.
STORIES FROM THE ROAD
Chandigarh: From being 'The Garden City' to becoming a 'Tricity'!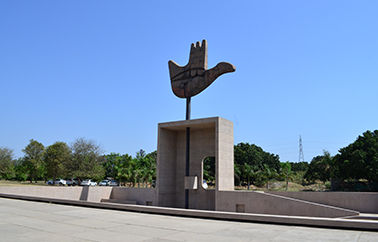 By Inderjeet Rathod, Explorer-in-Residence, Destination Knowledge Centre
I went to Chandigarh in April this year after a gap of 8 long years! My earlier visits to the city were in 2008 and 2010 when I came here to do reccee trips for two of my special interest groups – one comprising of the Architects and the other comprising of the Agricultural Implement Makers, both from France! Since then the city primarily seems to have remained unchanged. The roads are as wide as ever, the green cover is still intact and the lifestyle of the people is still easy and laidback. A noticeable change however is in the vehicular traffic on the roads which has increased manifolds, indicating that the city has gained acceptance and more and more people are trickling in to find a meaningful livelihood and stake claim over their share of peace and happiness. The almost bulging population of the city has forced the authorities to develop satellite towns such as Mohali (in Punjab) and Panchkula (in Haryana) as smaller hubs of activity, both commercial and residential. TRICITY is the new name for Chandigarh and its neighbouring towns indicating that the City no longer exists in isolation but is very effectively connected to Mohali and Panchkula located nearby.
VIDEO OF THE MONTH
Taste of Bengal - Kolkata
Check out our video Taste of Bengal - Kolkata.
Shot by: Inderjeet Rathod, Explorer-in-Residence, Destination Knowledge Centre.
Edited by: Saurabh Rai, Video Editor, Destination Knowledge Centre.
HARRY'S CORNER
Product Update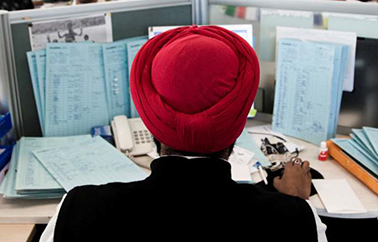 Harry's Corner is dedicated to Harpreet or Harry who heads our procurement team and comes to you every month with relevant product updates. Read more
PERFECT MOMENTS
Bridge the Knowledge Gap
The learning continues…..the session on Rajasthan saw a week of intensive in-house training and was rounded off with an outdoor photo workshop at Safdarjung's Tomb, a sandstone and marble mausoleum in New Delhi.
The team members are currently on a study tour across Rajasthan.
Here is a glimpse of one of their experiences in the destination.
MEET US AT
Upcoming Trade Shows in 2018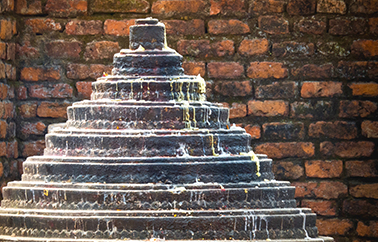 To view the list of upcoming trade shows click here
If you wish to schedule a meeting, do e-mail us at info@sita.in