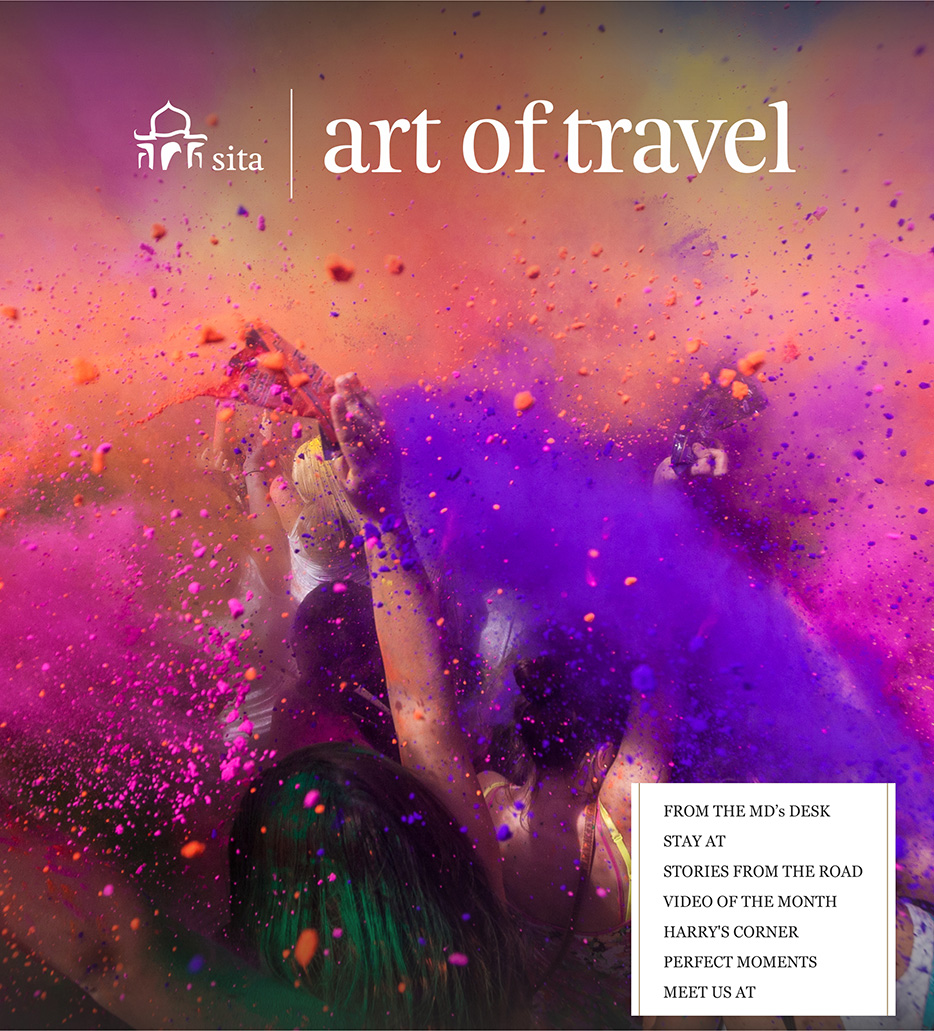 18 March 2019
MOST AWARDED TRAVEL COMPANY IN INDIA
FROM THE MD's DESK
Hello!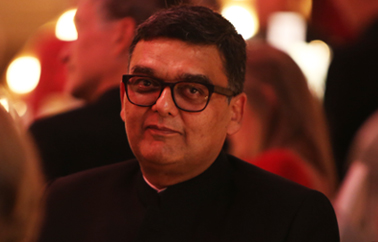 Dear Travel Professional,
We had a very productive time at ITB, Berlin, thanks to all our industry friends who took out the time to meet us there.
At the show we also launched our annual Art of Travel brochure, it features the best of what the Destination Knowledge Centre has explored over the past year spread across forty four pages in a unique design format. Do write to us for your copy.
I am delighted to share with you that we have received the Partners in Excellence Award for outstanding long-term Partnership of 25 years from Aurinkomatkat, it has been a long rewarding journey for both companies.
International Women's Day celebration at our office was very interesting, do read more about it in the Perfect Moments section.
The festival of colours, Holi is just around the corner, the North of India is getting ready for the festivities, the market places have started displaying the powdered colour packets, sweets, TV channels are playing the popular holi songs and the spirit of Holi is waiting to take over.
On the anvil is The Great Indian Travel Bazaar (GITB) next month in Jaipur, we look forward to seeing you there.
Regards
Dipak Deva
Managing Director
STAY AT
Almond Tree, Jodhpur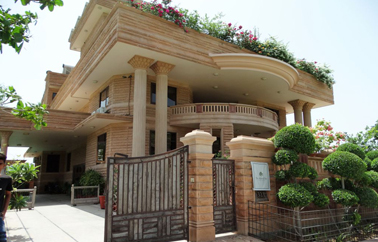 Reviewed by Jean Noel Esteve, Product Manager, Destination Knowledge Centre
Situated on the foothills of Jodhpur's iconic Umaid Bhawan Palace, Almond Tree is a family run property which opened its doors in November 2017. Made in Jodhpur sandstone, this three-storey building with impressive pillars has 8 comfortable and elegant rooms equipped with modern facilities, comfortable beds and windows looking on to a peaceful and green environment. Some rooms are on the ground floor and some on the 1st floor. The restaurant is refined as well. The owner Chetan being a former antique furniture exporter has efficiently used his skills to make a very tastefully decorated place. Excellent point being it is a property which is friendly to the differently abled. There is a ramp to access the property, and one suite situated on the ground floor has a ramp in the bathroom. The terrace on the roof-top is a nice place to relax after a busy day of sightseeing! Good to know that Chetan and his wife spends the entire day in the property but don't live here. Almond Tree works well for the mid-segment travelers looking for a comfortable homely ambience but without being obliged to share dinner with the host family.
STORIES FROM THE ROAD
Sita at the Nagaur Cattle Fair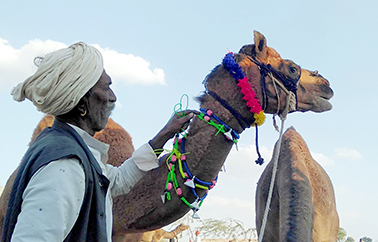 By Kuntil Baruwa, Explorer, Destination Knowledge Centre
FIRST THINGS FIRST:
Nagaur Cattle Fair is not be sold, proposed even thought of as an alternative to the Pushkar Fair.
For an average overseas client of ours who associate rural Rajasthan with colours –turbans, clothes et al - the Nagaur Cattle Fair may be almost lackluster. For the fair has none of these. Unlike the Pushkar and or even Bateshwar Fair at Chambal; there is no Religious Fair, a Lake, or a River (and life around it) or Temples as distraction either. The Rajasthan Tourism pamphlet did say that there would be activities such as horse dance, moustache competition, folk music, tug of war between locals and tourists et al on the lines of Pushkar Fair. But I didn't see any. Even the stage remained half-done with no sign of any officials during my 2 night stay (8, 9 February, 2019)
VIDEO OF THE MONTH
Palace On Wheels Train
Check out our video Palace On Wheels Train.
Shot & Edited by: Saurabh Rai, Video Editor, Destination Knowledge Centre.
HARRY'S CORNER
Product Update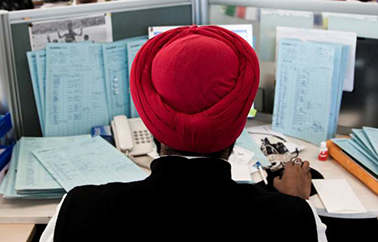 Harry's Corner is dedicated to Harpreet or Harry who heads our procurement team and comes to you every month with relevant product updates. Read more
PERFECT MOMENTS
International Women's Day Celebrations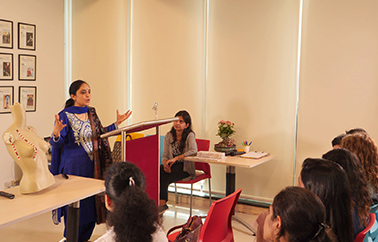 Here is how the day unfolded for us at Sita on International Women's Day.
We had a guest speaker, Dr. Kanchan Kaur, a leading oncologist,who spoke about Breast Cancer to all the women in the organisation, followed by a breast screening technique demonstration by a visually impaired specialist from Nab India Centre.
After all that important information the women danced it off to Zumba with a trained instructor and ended the day on a healthy note with nibbles and drinks like coconut water!
MEET US AT
Upcoming Trade Shows in 2019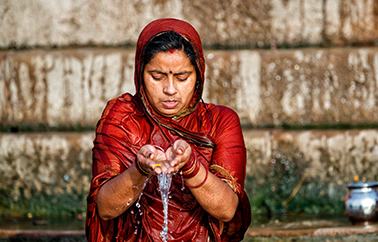 To view the list of upcoming trade shows click here
If you wish to schedule a meeting, do e-mail us at info@sita.in