6 October 2020
MOST AWARDED TRAVEL COMPANY IN INDIA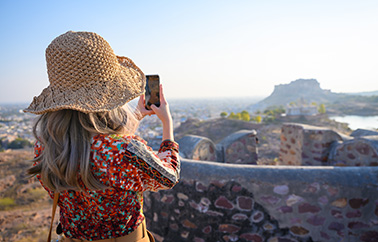 We hope everyone is keeping safe and healthy.
In all our travels and discoveries, one thing we realise is that India moves in strange ways.
Take its caste system, for example. While it has historically been used as a tool of discrimination, there exist mysterious paradoxes that will make you wonder.
Take for example, VARANASI, where Hindus come to die to free themselves from the never-ending cycle of birth and death and rebirth. Here during cremations, no matter how high or low in the caste system, everyone has to go to someone who is otherwise deemed undesirable in society. Someone who is meted out with extreme discriminatory behavior including not being allowed to enter temples, houses, or even the use of a glass to drink water. He is the Dom Raja – the untouchable keeper and Lord of Varanasi's cremation ghats. No cremation in Varanasi is possible without the sacred fire that has been burning for centuries in the Dom Raja's hearth. It is a pariah, the lowest of the low in the caste system who offers everyone the key to their liberation in Varanasi.
Similar is the case of the prostitutes of Bengal. Shunned and marginalized by people the residents of the red light districts of Calcutta are hardly deemed fit for civil society.
And yet...
During Durga Puja – a festival that celebrates Shakti; the divine feminine of Hinduism – no idol of the Mother Goddess is complete without a handful of soil from their doorsteps. For the preparation of Durga idols, four things are of utmost importance- mud from the banks of River Ganga, cow urine, cow dung, and soil from a sex worker's doorstep. Together the mixture constitutes the sacred idol of Goddess Durga. Without the soil from a prostitute's dwelling the idol is considered incomplete. It is called Punya Mati (Sacred Soil) from Nishiddho Pallis (Forbidden Territories).
Procuring the Punya Mati is no less dramatic. Priests from temples go to a prostitute's home in Sonagachi and beg for a handful of soil. Whilst she offers the same, sacred mantras are chanted by the priest. The idol makers of Kumartuli also visit Sonagachi to seek the sacred soil. So just like the Dom Raja of Varanasi who offers everyone the key to liberation, it is a pariah in Kolkata who completes and infuses the sacred into the idols of the Mother Goddess.
This year Durga Puja will be celebrated from 22-26 October and in this edition of the Art of Travel we have a fascinating panel discussion on five colourful Festivals of India in our "Webinar of the Month" section.
In the meanwhile, we have conducted our 100th Webinar on August 31st. It has been a fascinating journey that began on March 31st; a journey of sharing knowledge, a journey to get inspired and inspire others. We would like to Thank You for your continued support, feedback and kinds words.
We have also launched the 6th edition of our Annual Photo Contest.
Colleagues and our Overseas Business Representatives please use this link to access the photo contest website and to submit your entries - Photo Contest Website
Others can send in their entries using WeTransfer or Google Drive to dkcindia@sita.in
Ground Rules of the Photo Contest:
Only high- resolution (300 dpi or a file size greater than 2.5 MB) image permissible.
We may use these pictures for our internal or external publication.
The photos should be your own original work. Unlimited entries per person.
The photos must be labelled appropriately as, Name of the Picture_Location of the Picture_Your Name.
Last date for entries is 31st December, 2020.
The BEST Photograph will be featured in the Annual issue of Art Of Travel 2021 with a brief profile of the photographer.
Cheers!
Team Destination Knowledge Centre
Familiarise yourself with Agra, the city of the Taj Mahal and its sightseeing attractions.
Duration: 135 seconds
Should you want to access the full webinar get in touch with your relationship manager.
FROM OUR FOOD GUIDE
The Bombay Canteen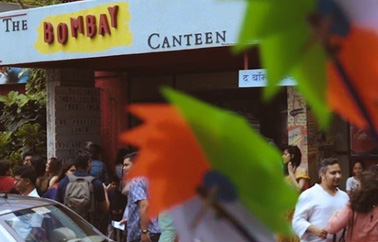 Trying to be authentic is about going to the soul of people and translating that onto the plate" - those were the words of 59-year-old Floyd Cardoz who was the guiding light behind The Bombay Canteen. Early this year, Floyd succumbed to COVID-19 at a New Jersey hospital. He grew up in Mumbai and used his understanding of local cuisines and his past experiences to create memorable dishes. Inspired and mentored by Floyd, Chef Thomas Zacharias at The Bombay Canteen visits the most disparate corners of India (at least 4 times in a year) and reinterprets Indian food to design an ever-changing, yet inspiring menu for customers.
WEBINAR OF THE MONTH
Festivals of India
Learn about some of the most colourful festivals of India with our panel of experts who have lived and breathed it in all its glory.
Duration : 181 seconds
Should you want to access the full webinar get in touch with your relationship manager.
GUEST OF THE MONTH
Swapna Liddle
Delve into Delhi, a city interspersed with historic anecdotes, with author Swapna Liddle and get to know the intricacies behind the nooks and crannies of the city through her interesting heritage walks.
Duration : 86 seconds
Should you want to access the full webinar get in touch with your relationship manager.
BOOK REVIEW
Empress of the Taj
Madhubanti Rakshit from Team Destination Knowledge Centre talks about Timeri N. Murari's Empress of the Taj: In Search of Mumtaz Mahal.
Duration : 176 seconds
FROM OUR EXPLORE BROCHURE
For the Love of Nature:
Forests Tigers Tribes & Ancient Landscapes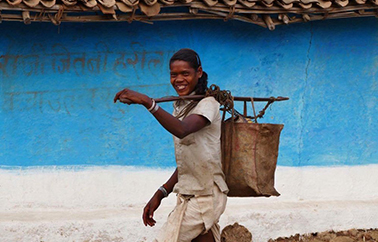 This earthy itinerary is for nature lovers with eclectic interest in in indigenous art, yoga, culture and anthropology, not limited to wildlife alone. Meet one of the oldest aboriginal communities of India whose ancestors once walked with tigers. Learn about their ancient art forms, music and religious practices. Enjoy jeep safaris, get introduced to yoga, visit ancient landscapes strewn with remains of pre-historic human occupation and spend time in a National Park where sloth bear sightings are special. This is a very unpretentious itinerary, carefully crafted to showcase an India that curious nature lovers and anthropologists would appreciate.
FROM OUR PHOTO LIBRARY
Photo Gallery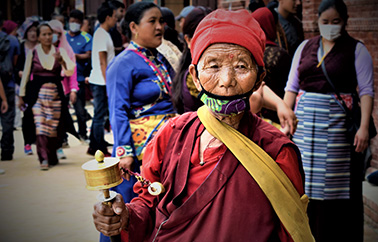 Nepal's magnificent landscapes, vibrant and colourful people, unique art and architecture, and centuries-old heritage offer some of the most unforgettable frames that one can capture. This month, we bring to you some amazing clicks of Nepal from our Photo Library which has more than 35,0000 high resolution copyright free pictures from a wide variety of categories.
Get in touch with your relationship manager to know more about our Photo Library.