14 January 2021
MOST AWARDED TRAVEL COMPANY IN INDIA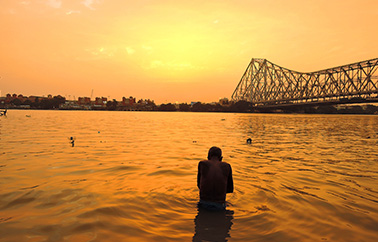 Reminiscing the Calcutta Christmas - A festival for everyone
Calcuttans love a good celebration. That is why festivals form such an integral part of Calcutta's cultural ethos. They give them the perfect opportunity to ditch daily life and immerse themselves mind, body, and soul into the occasions.
While no festival in Calcutta has ever been restricted by religion, Christmas is probably the most striking example of its inclusivity. Come December, Calcutta, especially Park Street, decks up with lights, the restaurants feature Christmas dinners, and rich plum cakes line the shelves of bakeries big and small. Buying a Christmas cake from Nahoum, a 115-year-old Jewish bakery or Saldanha Bakery owned by a small Goan family is practically a tradition in Calcutta. The stalls of Muslim vendors across Free School Street and New Market are glittering with tinsel, Christmas trees, Santa Claus dolls, and ornaments. Even the occasional Mary, Joseph, and baby Jesus find their way into these stores.
Irrespective of religion, people arrive at the gates of St. Paul's Cathedral to see the Christmas decoration, attend the Christmas carnival, and even the midnight Mass. The old Anglo-Indian quarters of Bow Barracks, with their signature red brick houses, are bedecked with strands of lights, vendors from the nearby old China Town set up stalls to sell steaming hot fish sui mai, and momos. A stage is set up for musical performances that often include Bollywood songs. Earlier you could find homemade ginger ale and wines too. Families, who have migrated to all corners of the world return to the Barracks for Christmas, bake homemade cakes to sell at the Christmas carnival, and enjoy their glasses of wine until it's time for Mass. If you are lucky, they will invite you into their homes, offer you cake and wine, and ask you to join them for dinner.
Park Street is full of ubiquitous Bengali women in their best silk sarees with children in tow taking selfies in front of the giant Christmas tree - a recent addition in the Park Street decoration. What was once a quiet and posh celebration of the Calcutta gentry has now become an over-the-top weeklong carnival with food stalls lining both sides of the street, skinny Santa Clauses roaming around, and blaring music from speakers inside Allen Park. However, in all this cacophony, there is undeniable joy. Smiling faces, fuelled by a variety of sweet and savoury snacks, and blinking devil-horn headband-wearing girls giggling while their nervous boyfriends trail behind them are some sights you are sure to see.
You are also likely to spot a turbaned man in this crowd, or a group of women in hijab, or even the occasional foreign tourists trying to make their way back to the hotel. Queues outside the restaurant lengthen as the night darkens and an anticipation of a good meal is palpable in the air. It would be no surprise to suppose that somewhere in this gaudily lit up street, in one of the restaurants, a Hindu girl is enjoying a succulent turkey dinner with her Muslim friend.
However, there is nothing forced about any of this. This is just how Christmas has always been in the city. These few fleeting days of wintry chill, the promise of oranges and roasted nuts at a picnic in the zoo, the glittering tinsel in New Market, the smell of cake as you walk past Flury's, no wonder the people of Calcutta wait for December so eagerly. Like everything in the city, Christmas too has a completely unique character that you need to experience to understand. After all, where else are you going to find Christmas trees in every house, irrespective of their faith?
Now, isn't that something worth preserving?
Cheers!
Team Destination Knowledge Centre
Familiarise yourself with Jodhpur, the Gateway to the Thar Desert of Rajasthan and its sightseeing attractions.
Duration: 95 seconds
Should you want to access the full webinar get in touch with your relationship manager.
FROM OUR FOOD GUIDE
Bomra's, Goa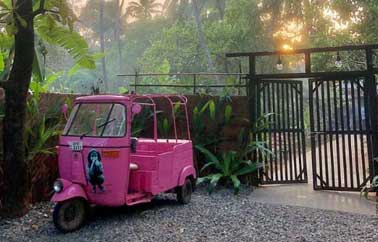 Acclaimed novelist Amitav Ghosh once remarked about Bomra's " I'm always astonished there aren't long lines at his gates. There certainly would be if his restaurant was in London or New York".
WEBINAR OF THE MONTH
Water Wisdom and other Water Stories of Rajasthan
Listen to the Water stories of Rajasthan – a land with abject scarcity of water where evolved a beautiful culture around it sustaining life in the most inhospitable terrains for centuries.
Duration : 195 seconds
Should you want to access the full webinar get in touch with your relationship manager.
GUEST OF THE MONTH
Sharad Vats
In conversation with Sharad Vats, the author of Tiger CEO - a book that hones your leadership skills with the wiles and wisdom of a Tiger's tactics in the wild.
Duration : 157 seconds
Should you want to access the full webinar get in touch with your relationship manager.
BOOK REVIEW
The Courtesan, the Mahatma and the Italian Brahmin: Tales from Indian History - Book by Manu S. Pillai
Tejashri Simha from team DKC reviews a book by Manu S. Pillai which is a series of short stories from various eras of Indian history showcasing the journey of transformation to what India is today.
Duration : 134 seconds
FROM OUR EXPLORE BROCHURE
A JOURNEY THROUGH TIME – For the Love of Art & History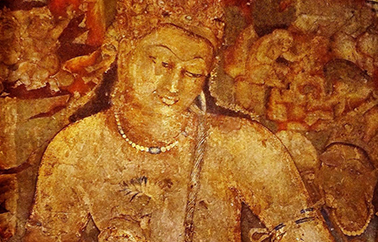 Art and architectural heritage is scattered through the length and breadth of this vast country. The architectural wonders of India include more than 35 World Heritage Sites. There are hundreds more and one wonders why they are not listed. More than 4000 years of history can be read in her art and architecture.
This itinerary, escorted by an expert, takes one through a journey that illustrates the many facets of Indian art and architecture, the symbolism in the ornamentation, the details of planning. Experience the tides of Indian history from the 2nd century BC to the present. How each visitor, invader, trader or migrant influenced the rich fabric of her culture, art and architecture and gave it a new hue. The composite mish-mash that exists today has numerous influences, beautifully adopted by a generous welcoming community.
REDUCE-REUSE-RECYCLE-UPCYCLE
In conversation with young entrepreneur Pooja Apte who makes footwear out of scrap tyres through her sustainable brand Nemital
Duration : 142 seconds
Should you want to access the full webinar get in touch with your relationship manager.
FROM OUR PHOTO LIBRARY
Photo Gallery - Varanasi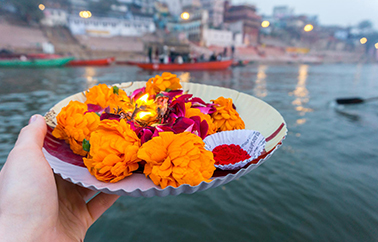 RAAND, SAAND, SEEDI, SANYASI sums up the spiritual lifeblood of Varanasi or Banaras or Kashi dealt with in acidic tongue and cheeky humour by the lightning wit of famed 15th century local weaver-poet Kabir, to whom this poem is often attributed. It goes "Raand, Saand, Seedi, Sanyasi, Inse Bacche to Sevai Kashi!" A rough translation is, "Widows, Bulls, Stairs, Saints, Save us from them so that we can reach Kashi!! (attain liberation)"
RAAND – widows who were abandoned and left to seek their survival as prostitutes in the famous brothels of Kashi during the days of the yore– symbolises distraction of sexual pleasure.
SAAND – the Bulls of Kashi who roams freely and can injure you badly if you are not careful and come in their way - symbolizing uncharted and uncontrolled journeys of the five senses.
SEEDI – Flights of slippery steps leading to the River Ganga where you can fall and injure yourself badly if not careful – symbolising one has to be careful and alert so as to not deviate in this journey.
SANYASI – Fake Sadhus who sell phony spiritualism and exploit people – symbolising the ones who journeyed to Kashi, but got deviated in their journey.
Get in touch with your relationship manager to know more about our Photo Library.