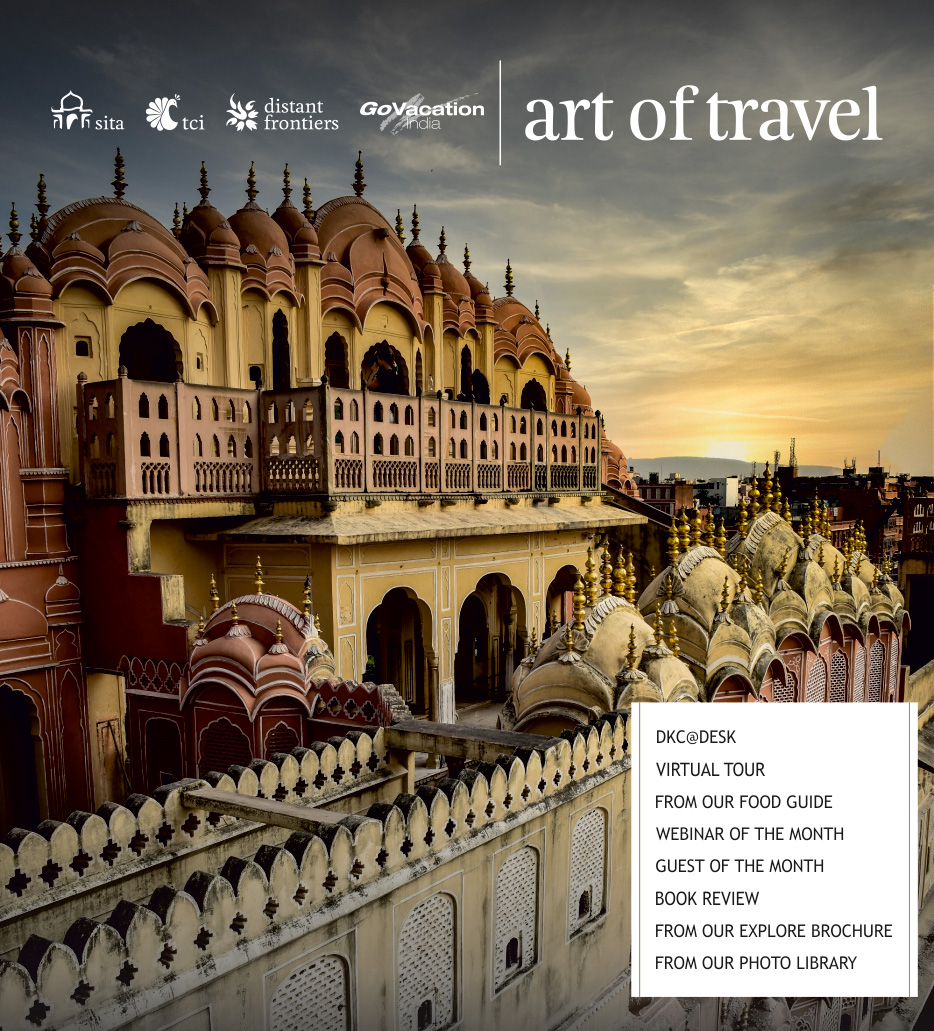 13 August 2020
MOST AWARDED TRAVEL COMPANY IN INDIA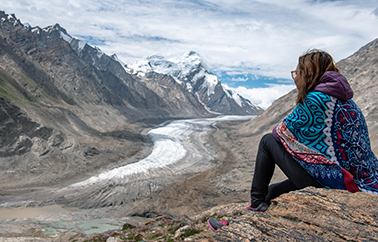 We, at the Destination Knowledge Centre (DKC), have taken the extended lockdown in India due to the Corona Virus as an opportunity to enhance the bond between different teams and verticals of the organisation.
Bridging the gap between what client wants and what is on offer is an important topic that we have addressed during this time. We have conducted extensive virtual interactions with teams catering to different markets to learn about their specific requirements to mould our experiences better. These sessions have helped us understand each market in depth and their unique needs whether it is exclusive luxury experiences or inexpensive out-of-the-ordinary value additions. Team DKC is now collating the information and in the process of creating curated and market specific experiences.
We have been organising webinars on different topics with our in house explorers including itineraries covering the Indian Subcontinent. From the basic Golden Triangle and Ranthambore to Special Interest itineraries, we have endeavoured to cover every corner of the Indian Subcontinent, share our first-hand knowledge and give our colleagues glimpses of these destinations. One of the most crucial topics that we have dealt with in these sessions is Sustainability and the role our organisation is playing to promote it through tourism.
We have also invited specialists to speak on and participate in panel discussions on a variety of topics ranging from textiles, art, architecture, wildlife, and antiquities etc to help our colleagues understand India's potential as a tourism destination better. We have opened these engaging sessions up to our overseas business partners with great success and positive feedback.
This is what Team DKC has done since March 23 till July 16, 2020:
No. of webinars: 82
No. of attendees: 17,596
No. of session-hours: 101.08 hours
You can see some of the sessions we have hosted by clicking here.
Stay Safe, Stay Healthy Everyone and see you in our sessions (Monday to Thursday)
Cheers
Team Destination Knowledge Centre
Familiarise yourself with Jaipur, the Pink City of Rajasthan and its sightseeing attractions.
Duration: 46 minutes | 49 seconds
FROM OUR FOOD GUIDE
Indian Accent
voted as India's #1 restaurant by Condé Nast Traveller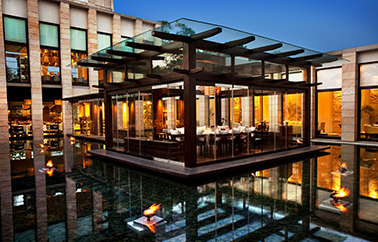 If you are looking for a once-in-a-lifetime luxury fine dining experience with modern Indian cuisine in Delhi, then Indian Accent is the ultimate destination for you. The restaurant is best known for complementing the flavours and traditions of Indian cooking with global ingredients and techniques and serving up world-class dishes for the connoisseurs of fine food. The uber modern space of the restaurant located within The Lodhi hotel perfectly reflects the modernity of the menu as well. Chef Manish Mehrotra describes the food he plates up at his restaurant as "Indian food with an international accent," or vice versa.
WEBINAR OF THE MONTH
Husna Tara's Story of Bengal
Husna-Tara grew up with the best of both worlds: born and brought up in England, she spent eight years of her childhood at a boarding school in India. She returned to England at 16 to complete the International Baccalaureate Diploma in Oxford. During a gap-year backpacking expedition around the world, she met Anshuman Prakash, a fourth generation tea planter and six years later after a Natural Science and Post Graduate Certificate of Education degree at the University of Cambridge, she returned to India to marry him. After two years on a tea plantation in Kerala where tourism was growing, Anshuman and Husna-Tara conceived the idea of opening up tea estates to visitors, a bit like vineyards do in other parts of the world. In the summer of 2002, Husna-Tara and Bronwyn Latif, a talented designer from Delhi, lovingly restored The Burra Bungalow at the Glenburn Tea Estate in Darjeeling and then never looked back. Her latest venture is a new boutique hotel called The Glenburn Penthouse, an elegant boutique hotel in the heart of historic Calcutta.
Duration : 45 minutes | 43 seconds
GUEST OF THE MONTH
William Dalrymple
Discover Delhi with acclaimed writer and historian William Dalrymple.
Duration : 60 minutes | 05 seconds
BOOK REVIEW
Man Eaters of Kumaon - Jim Corbett
Kuntil Baruwa from Team Destination Knowledge Centre talks about Jim Corbett's Man-Eaters of Kumaon.
Duration : 3 minutes | 29 seconds
FROM OUR EXPLORE BROCHURE
An Introduction to India:
Culture & Religion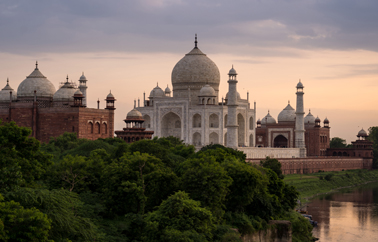 This three week, escorted journey with an accompanying guide, is a great introduction to India. First timers, who want to deep dive and spend time understanding and enjoying the true essence of India would appreciate this itinerary that one may hesitate to do alone, but is ideal in the comfort of a small group.
FROM OUR PHOTO LIBRARY
Photo Gallery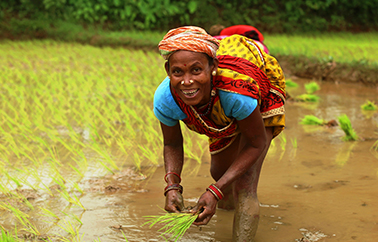 Very little is needed to make a happy life; it is all within yourself, in your way of thinking." – Marcus Aurelius
The beautifully radiant smiles of these ladies makes one think that they have indeed discovered this secret to happiness.