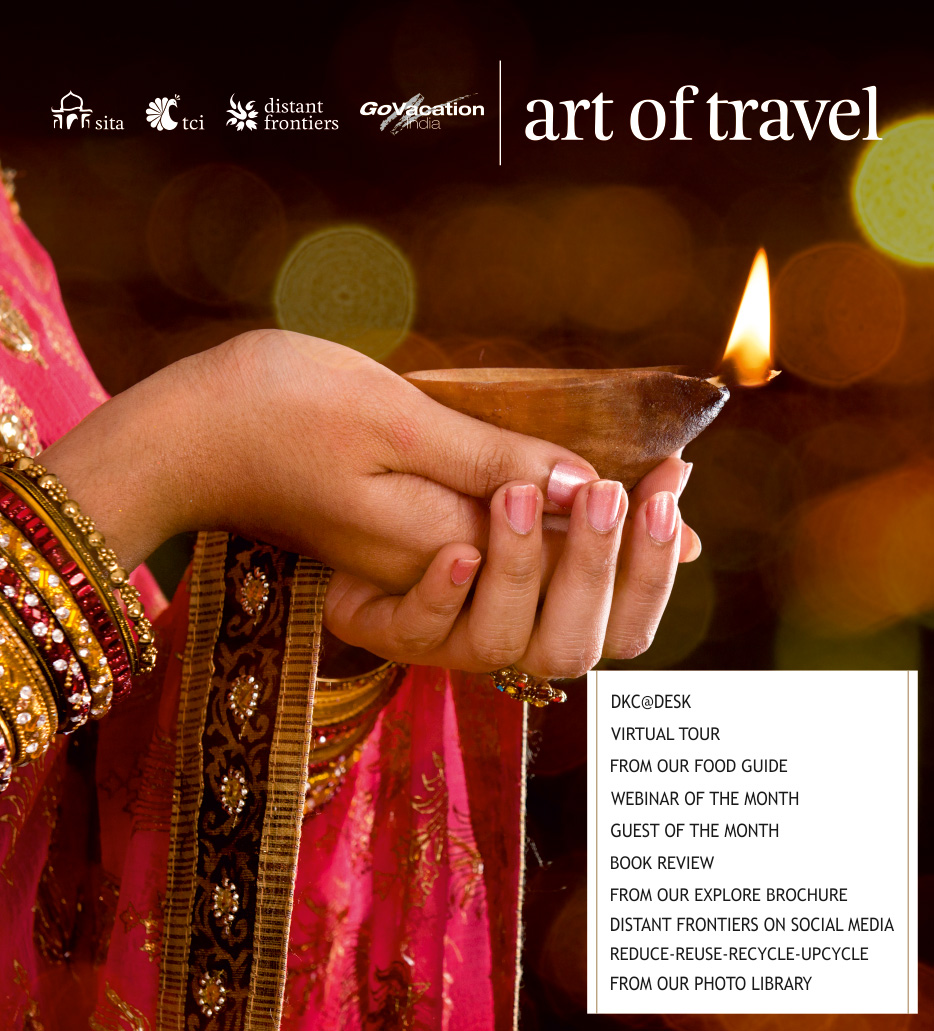 21 November 2020
MOST AWARDED TRAVEL COMPANY IN INDIA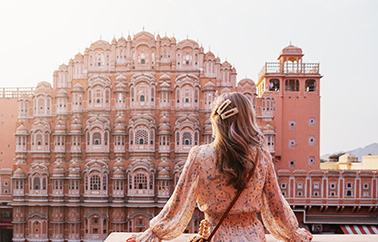 As the travel industry looks to reinvent in the coming days, months and years, it is clear that Sustainability will not only be at the heart of the COVID-19 recovery process but it will also cease to be associated with the environment alone. Post pandemic, Sustainability will have a much broader implication that will encompass the social, cultural, and economic aspects of and impacts on a destination. Travellers are going to be more mindful, more engaged, and they are going to actively seek out travel companies making a positive impact on the ground, doing the right thing for their customers, vendors and employees and above all, can answer the question "what did you do during the pandemic?" with a lot of confidence and pride.
We are happy to announce the launch of our "Sustainable Action Plan" that will help guide us in our path to making travel responsible and in diminishing any social, environmental, and economic impact arising from tourism. Launched on 11 November, it encompasses the company's commitments towards corporate governance, human rights, labour practices, gender equality, environment and consumer involvement, active community participation, and fair operating practices. The highlight of the Action Plan is the unique Six Degrees of measuring the sustainability quotient of the different products that we offer. You will hear more from us soon.
We, at the Destination Knowledge Centre, have also started our Sustainability Series where we are inviting and hosting sessions with ambassadors of Sustainable Travel. Our first webinar from the series was with Raj Basu of Association for Conservation & Tourism (ACT) where he talked about the Healing Villages of Eastern Himalayas and going back to our roots through Regenerative Tourism. Another interesting webinar was the one where Conservation Biologist Pia Sethi took us on a journey to remote Nagaland in Northeast India and shared stories of traditional wisdoms of Naga tribes. She spoke about success stories of conservation and eco-tourism at the community level. It left us totally inspired and every Thursday we will now have a webinar dedicated to Sustainability.
Accessible, inclusive, and sustainable travel go hand in hand. And we are excited to share that we recently did a webinar on the Queer Culture of Mumbai hosted by a Queer person and an activist to the Queer cause. It was a fantastic virtual tour as we explored Mumbai's Queer side. It took us through the labyrinth of the city, exploring various facets of queerness Mumbai has to offer - be it exploring identities through fashion, understanding queer friendly spaces or the transgender identities.
Stay tuned for Sita's social media campaign with Sustainability as the theme for the coming month. From sustainable experiences to inspiring stories, and tips on how each of us can be sustainable in our own lives, there are some amazing things lined up in the coming days. Follow Sita on different social media handles, gain knowledge, share the posts, and spread the word of sustainability.
Cheers!
Team Destination Knowledge Centre
Familiarise yourself with Delhi and its sightseeing attractions.
Duration: 108 seconds
Should you want to access the full webinar get in touch with your relationship manager.
FROM OUR FOOD GUIDE
6 Ballygunge Place, Kolkata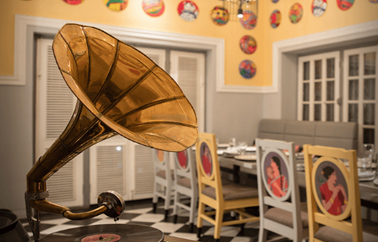 Despite being one of Kolkata's earliest fine-dining restaurants dedicated to the region's cuisine, its culinary repertoire remains unrivalled. 6 Ballygunge Place went through a major facelift. From a single-floored outlet, it has remodelled into an immense three-floored dining space.
WEBINAR OF THE MONTH
Festivals of India - Part II
Learn about some of the lesser known, yet colourful festivals of India with our panel of experts who have lived and breathed it in all its glory.
Duration : 199 seconds
Should you want to access the full webinar get in touch with your relationship manager.
GUEST OF THE MONTH
Raj Basu
Raj Basu of Association for Conservation & Tourism (ACT) talks about the Healing Villages of Eastern Himalayas and going back to our roots through Regenerative Tourism.
Duration : 143 seconds
Should you want to access the full webinar get in touch with your relationship manager.
BOOK REVIEW
India's Railway Man: A Biography of E. Sreedharan by Inderjeet Rathod
Inderjeet Rathod from Team Destination Knowledge Centre talks about 'India's Railway – A Biography of E Sreedharan' written by Rajendra B. Aklekar.
Duration : 156 seconds
FROM OUR EXPLORE BROCHURE
The Big Cat Safari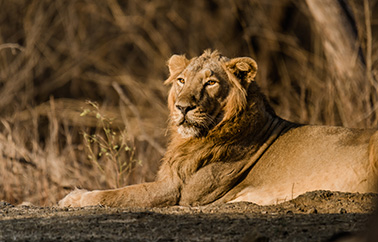 For wildlife enthusiasts here's a great opportunity to spot the three big cats of India – tigers, leopards and lions and also immerse in the rural hinterland of the western region of India. The wilderness destinations included in this itinerary offer a great variety not only in flora and fauna but also topography. While Ranthambore is a lovely park with its low undulating hills interspersed by relatively small meadows and water bodies, Gir has a succession of rugged ridges, isolated hills, plateaus and valleys. Jawai on the other hand is a vast sprawling wilderness of ancient craggy hills, scrub, grasslands and winding sandy riverbeds. This journey is escorted by a naturalist known for her research in the big cats.
DISTANT FRONTIERS ON SOCIAL MEDIA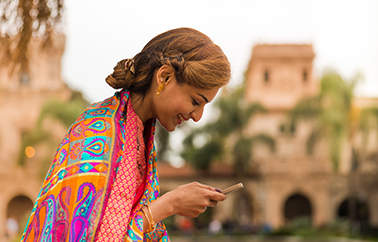 Explore the Indian Subcontinent like never before, through the social media handles of Distant Frontiers. There are some amazing stories, pictures, and videos from this wonderful bit of the world that is sure to stir your wanderlust. Follow Distant Frontiers to know the latest happenings, and some truly awesome posts. Don't forget to like and share the ones that catch your eyes!
REDUCE-REUSE-RECYCLE-UPCYCLE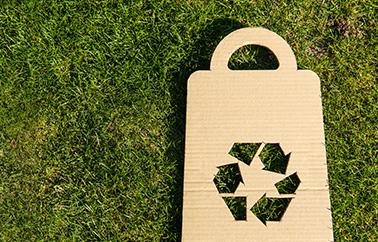 In a pandemic-riddled world, where sustainability and responsible consumption are becoming the buzzwords, recycling and upcycling are more essential than ever before. It doesn't have to be a sombre job reserved for activists. When you don't throw away things, you don't add to landfills, some of which are taller than the Taj Mahal. When you recycle or upcycle, you have the wonderful opportunity to create something that is your own, something that you have imagined and created yourself. Each one of us, in our own way, can come up with some very creative ideas. A planter made from plastic food containers, water bottles from old liquor bottles, or maybe even an engagement ring tray from old art supplies. Creativity knows no bounds and that is exactly what recycling and upcycling needs. Here are some interesting recycling projects of the DKC team members. Please do share your own recycling and upcycling activities at dkcindia@sita.in and we will be glad to feature them in our upcoming issues.
Click here for the Photo Gallery.
FROM OUR PHOTO LIBRARY
Photo Gallery - Rural Rajasthan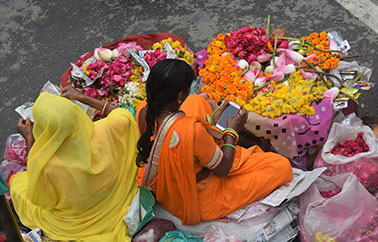 Get in touch with your relationship manager to know more about our Photo Library.