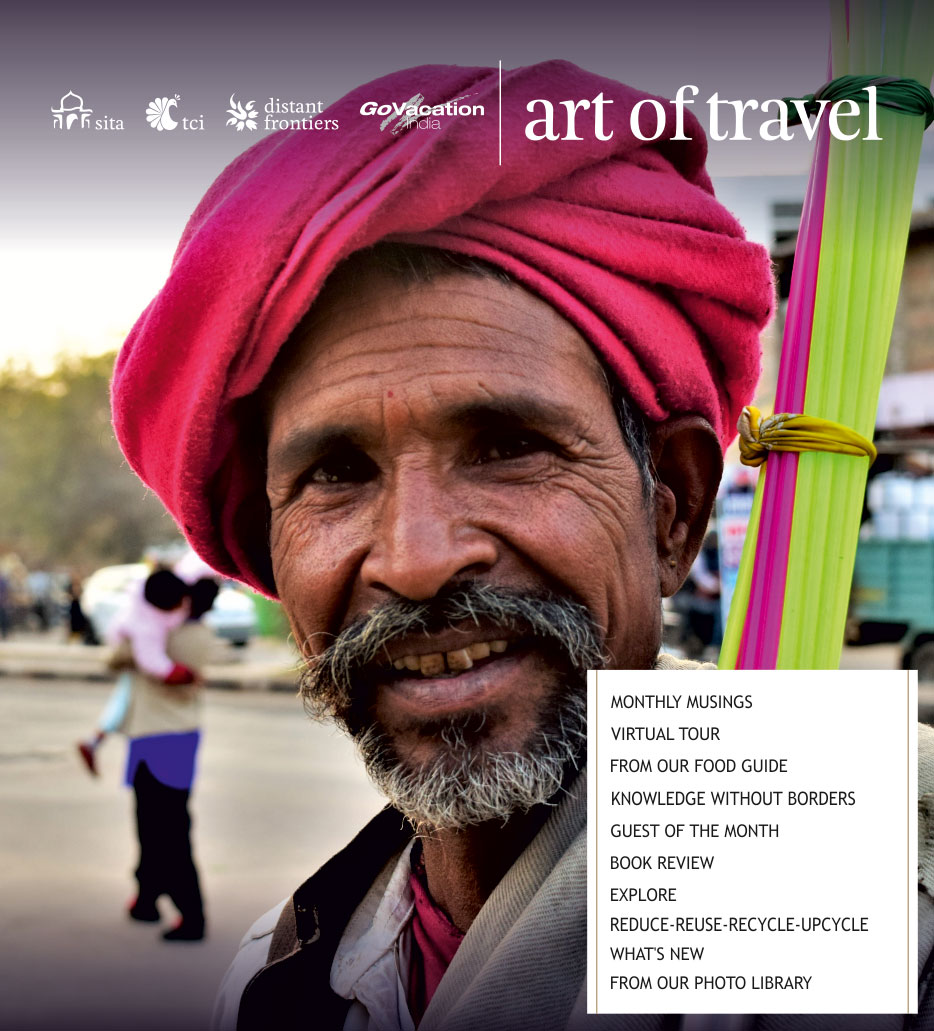 30 June 2021
MOST AWARDED TRAVEL COMPANY IN INDIA
PC: Pratap Parmar
Dear All,
We are delighted to announce the re-launch of our women only travel initiative.
Do write to us if you are interested in this unique offering and want more details.
Cheers!
Team Destination Knowledge Centre
Familiarise yourself with Chennai and its sightseeing attractions.
Duration: 131 seconds
Feel free to contact us if you want to take a deeper dive into the city.
FROM OUR FOOD GUIDE
The Stepwell Café, Jodhpur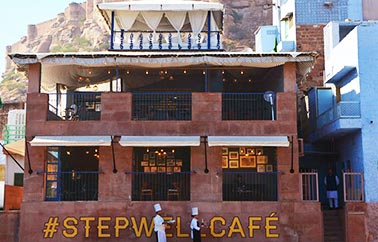 This magnificent triple-decker hovers above the Toorji-ka-Jhalra, Jodhpur's famous 18th century Stepwell, and is the city's favourite for its unique location. Portraying colourful and glamorous snippets of Jodhpur's glorious history, the Stepwell Café is sumptuously furnished by India's top furniture designer Krea. With its ground-floor air-conditioned and the upper floors open, the café serves snacks and light meals for lunch and dinner; and coffee, tea and cocktails in between. Gaze out of the balcony and watch the Toorji-ka-Jhalra come into life while enjoying a cold beer after a day of sightseeing.
KNOWLEDGE WITHOUT BORDERS
Insha-e-Noor
Discover the spirit of Insha-e-Noor, an initiative of the Aga Khan Trust for Culture to empower the women of Nizamuddin Basti.
Duration : 241 seconds
If you want to know more about the initiative or want to contribute in any way to the cause, feel free to get in touch with us.
GUEST OF THE MONTH
Stephen Farrell - Mysore through the Eyes of a Non-Native
Get to know about the city of Palaces from a non-native who has come to call Mysore his home.
Duration : 162 seconds
Drop us a line if you enjoyed this teaser and want to know more of Stephen's amazing stories.
BOOK REVIEW
Jungle Nama by Amitav Ghosh
Lovleen Sagar reviews Jungle Nama by Amitav Ghosh. A radiant version of a timeless Bengali folktale set in the forests of Sunderbans, Ghosh narrates an episode from the legends of Bon Bibi - guardian spirit of the forest. This is the first ever book in verse from the author and still relevant to the present times.
Duration : 310 seconds
EXPLORE
Ambling in the Himalayas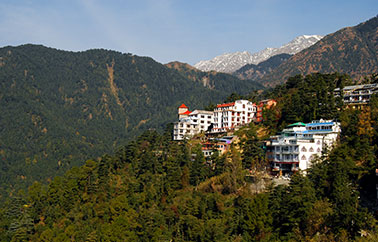 Walking is often the best way to experience what a destination has to offer – its landscape, history and culture. With the stunning Dhauladhar mountain range never too far away, walks in Dharamsala, the home of the 14th Dalai Lama, and Palampur, will be in complete resonance with nature. In the pretty village of Karjan, walks are about immersing the self in the unspoilt nature, local culture of the Himalayan villages and their way of life. In Shimla, take in the history and listen to the many stories, whilst exploring the once summer capital of British India on foot. This a unique bonding and learning experience with compelling conversation, making it a one of a kind walking holiday where you are mindful and awake. Escorted by a Mindful Practitioner, in this walking holiday, not only do you do that but also practice mindfulness to heighten awareness of the surroundings. This tour is ideal for a small group of not more than 10 people.
REDUCE-REUSE-RECYCLE-UPCYCLE
The Story of Abari
Kathmandu based Abari is a socially and environmentally committed research, design and construction firm that examines, encourages, and celebrates the vernacular architectural tradition of Nepal. Combining modern architecture with traditional materials, Abari specialised in the use natural building materials, particularly bamboo, which has a rich cultural heritage in Nepal and is ecologically sustainable.
Duration : 161 seconds
Reach out to us should you want to know more about Abari and their projects.
WHAT'S NEW
Rajmahal Palace, Jaipur joins the RAAS family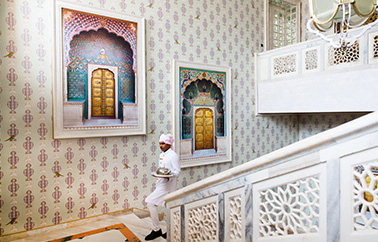 The timeless pastel pink Rajmahal Palace is the latest addition to the RAAS family. Set amidst serene gardens, the property hosts charming suites and bedrooms which are each distinct from the other. The gorgeous art-deco style swimming pool is one of the star attractions of the residence. Rajmahal Palace, originally built in 1729, was the erstwhile residence of the Maharaja Sawai Man 'Jai' Singh and Maharani Gayatri Devi for many years. Polo trophies, family photos and a 1950's Ford Thunderbird remain on display. The property continues to belong to the royal family and is waiting to shower you with the signature Rajasthani hospitality.

FROM OUR PHOTO LIBRARY
Photo Gallery - In memory of Pratap Parmar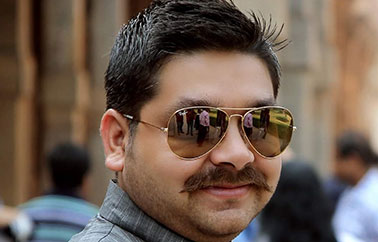 With a heavy heart and profound grief, we share with you the news of the untimely demise of our colleague Pratap Singh Parmar, who left for his heavenly abode on 14th May. Pratap joined us on March 6th, 2014, completing seven years with us and was a part of our Go Vacations team, based out of Gurgaon. He was full of life and was always very keen to share his knowledge. Pratap was a budding photographer and our photo library has 300 photographs clicked by him. Here is a selection of his photographs from our photo library. Pratap will always be remembered fondly.