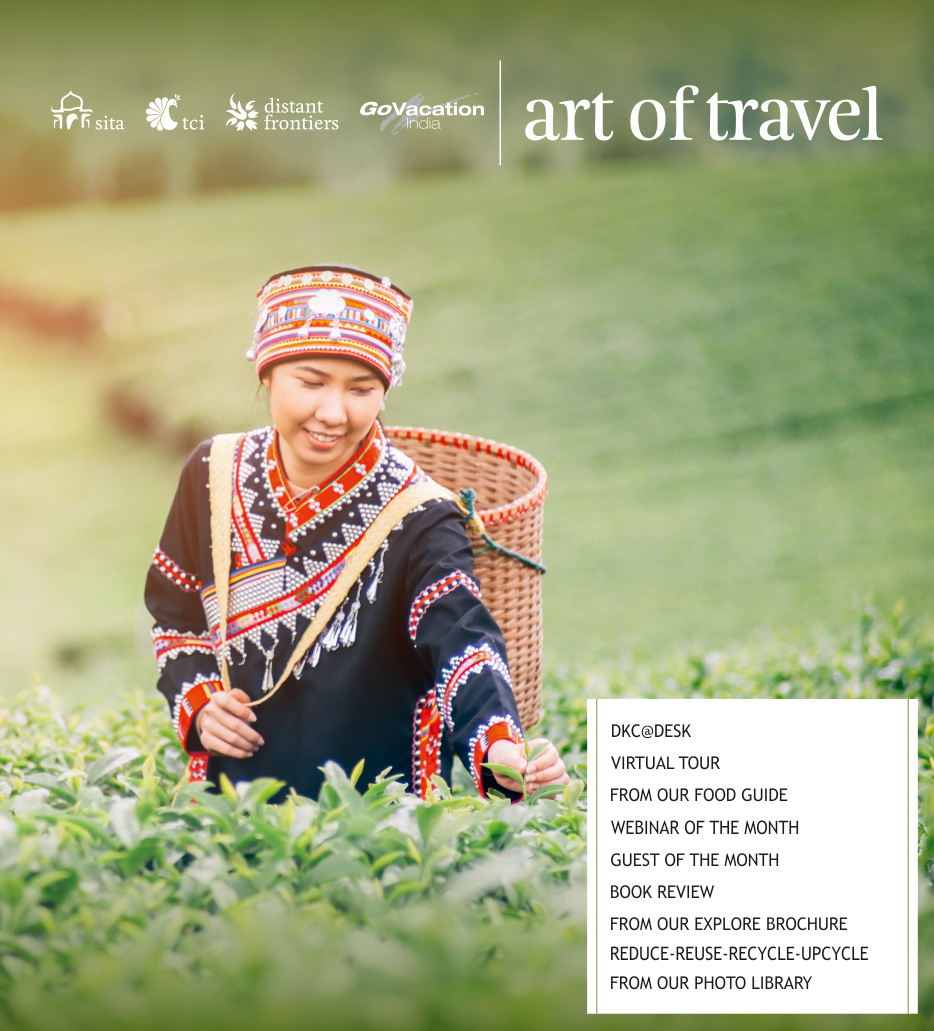 26 February 2021
MOST AWARDED TRAVEL COMPANY IN INDIA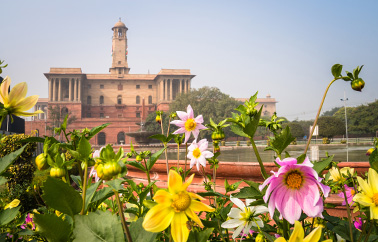 Spring is here !! It is warm in the open and cool in the shade. One of our favourite spaces in Delhi, the Mughal Garden at the President's House with its exquisite flowers, is now open for visitors.
Spring quietly arrived with welcome news on vaccines. First, that the Covid-19 vaccine programme for the older population (over 50 years) in India is expected to start soon and that the immunisation programme would now see greater private sector participation to increase the vaccination coverage and speed. Rachel Carson in her book "Silent Spring" that sparked the global grassroots environmental movement in search of sustainable ways, had said "there is something infinitely healing in the repeated refrains of nature—the assurance that dawn comes after night, and spring after winter".
Spring in India, according to the Hindu calendar, runs from around mid-February to mid-April, and is known as Vasant (or Basant). North India welcomes Spring with the colourful Vasant Panchami celebrations. Vasant Panchami is considered an auspicious time for marriages, to start a new business or move into a new house. It is also believed that Saraswati, the Hindu Goddess of Knowledge, Music, Art, and Wisdom was born on this day. Teachers and Students worship her in the educational institutes and homes, devotees take holy dips and play with colours in the temples, a curtain raiser to the more boisterous celebrations during Holi – the festival of colours – later in the month of March. Very interestingly, the first indigenous gramophone disc company of India, established in the year 1908 in Kolkata, was called Binapani Records. Binapani is another name for Goddess Sarwasati and her picture was used as a logo by the makers.
Yellow is colour of Spring, and in Bengal there is a tradition of wearing yellow and saffron colour sarees by girls during Sarwasati Puja, the unofficial Valentine's Day here. In Bengal and Assam, Sarwasati Puja is a day to woo. The Sufi shrine of Hazrat Nizamuddin in Delhi is also swathed in all hues of yellow during Vasant Panchami with its annual Sufi Basant festival. A tradition since the 12th century, it is a celebration of a joyous moment when Sufi poet Amir Kushro made his mentor Khwaja Hazrat Nizamuddin Auliya smile and helped him come out of his grief. Nizamuddin Auliya was mourning the death of his nephew and to cheer him up Kushro wrote - Sakal bun phool rahi sarson, Sakal bun phool rahi.....Umbva phutay, tesu phulay, koyal bolay daar daar, Aur gori karat singaar, Malaniyan gadhwa lay aayin karson, Sakal bun phool rahi.....Tarah tarah kay phool lagaaye, Lay gadhwa haathan mein aaye. Nijamudin kay darwazay par, Aawan keh gaye aashaq rung, Aur beet gaye barson. Sakal bun phool rahi sarson (The yellow mustard is blooming in every field, Mango buds are clicking open, other flowers too; The koyal (bird) chirps from branch to branch, And the maiden tries her make-up, The gardener-girls have brought bouquets. Colourful flowers of all kinds, In hands everyone's bringing; But Aashiq-rung (the lover), who had promised to come To Nizamuddin's house in spring, Hasn't turned up - it's been years. The yellow mustard is blooming in every field).
Here is a 21st century rendition of Khusro's song which elevated the mood of his mentor by Pakistani band Mughal-E-Funk featuring Canadian actress, model and singer Meesha Shafi – Click here to listen.
While Goa celebrates the arrival of spring with the Goa Carnival and its colourful street parades, which the Portuguese started in the 18th century as a local feast just before Lent, the lesser known tribes of Northeast India for whom farming is the main occupation, welcomes Spring by invoking their ancestors and tribal deities. Elaborate ceremonies are held in the villages to seek their blessings for the wellbeing of their community, animals and for a bumper harvest. One such interesting festival is Shapawng Yawng Manau Poi of Singpho tribe. Singphos are an ethnic tribe found in India (states of Arunachal Pradesh and Assam in Northeast India), Myanmar and China. Shapawng Yawng is the forefather of the Singphos. The word Poi means Festival and Manau means Dance, thus Shapawng Yawng Manau Poi stands for Dance Festival in honour of Shapawng Yawng. Not many know the Singphos were drinking and making their own tea for centuries, much before the British East India Company "discovered tea" in the then undivided province of Assam and commercialised it. But that is another story for another time.
In the meanwhile, tread gently, sleep soundly and enjoy the magic of Spring.
Cheers!
Team Destination Knowledge Centre
Familiarise yourself with Udaipur and its sightseeing attractions.
Duration: 131 seconds
Should you want to access the full webinar get in touch with your relationship manager.
FROM OUR FOOD GUIDE
Seagull Restaurant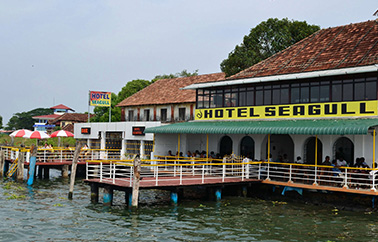 Seagull is an iconic waterfront resto-bar in Fort Kochi. Famous for its very unique setting facing the backwaters and offering scenic views, it is the ambience that is the high point of this no fuss restaurant.
WEBINAR OF THE MONTH
Lucknow, Beyond the Cliché
Join us for a conversation on Lucknow as we peel it layer by layer to get to discover its hidden and little known treasures.
Duration : 238 seconds
Should you want to access the full webinar get in touch with your relationship manager.
GUEST OF THE MONTH
Shobanaa Bhalchandra
Know more about Bharatanatyam, one of the seven classical dance styles in India belonging to the South Indian State of Tamil Nadu.
Duration : 175 seconds
Should you want to access the full webinar get in touch with your relationship manager.
BOOK REVIEW
My Hanuman Chalisha by Devdutt Pattanaik
Soma Paul from team DKC reviews My Hanuman Chalisa by Devdutt Pattanaik who has demystified one of most popular prayers of positivity, the Hanuman Chalisa, and made it accessible for contemporary readers.
Duration : 229 seconds
FROM OUR EXPLORE BROCHURE
Bengal Odisha Showcase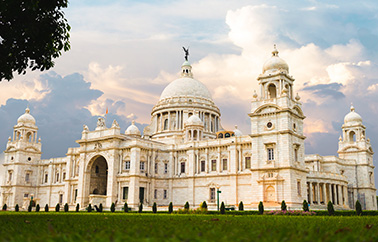 This itinerary is a unique journey through the 'less-explored' states of West Bengal and Odisha. It starts from Kolkata where you get to stay at a 300-year-old boutique heritage property that has been elegantly turned into a Luxury Resort. From here you get to travel to Odisha to explore the temples, beaches and the distinct culture of this State. You also get to stay at a cosy Homestay called 'Svanir' with all the necessary luxuries at your disposal without disturbing the environment. Exploring Odisha further, travel to Baripada in Mayurbhanj district to stay at the home of the Bhanja Family who ruled Mayurbhanj for more than 1000 years. From here head back to Kolkata and stay right in the middle of the city with a clear view of the Victoria Memorial. Learn about the birth and evolution of the 'City of Joy' in the next few days. At the end of the tour visit Darjeeling, located in the foothills of the Himalayas, where you will be introduced to the specialized art of growing and processing Glenburn Tea.
REDUCE-REUSE-RECYCLE-UPCYCLE
The story of ReCharkha
Get an insight into reCharkha - a social and environmental venture which is turning plastic waste management into an art form by upcyling non-biodegradable and non-recyclable plastic into fabric.
Duration : 161 seconds
Should you want to access the full webinar get in touch with your relationship manager.
FROM OUR PHOTO LIBRARY
Photo Gallery - Alternative to Tiger Hill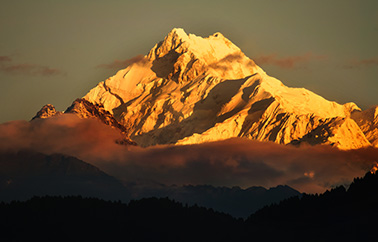 You don't have to go to Tiger Hill for a glorious sunrise while in Darjeeling. Head out for a leisurely morning walk to the Observatory Hill past the Mall road to enjoy the magnificent views of the Kanchenjunga during sunrise. On your way back climb up to the Mahakal Temple, revered by both Hindus and Buddhist to catch the early morning vibes of this sacred space from where it believed the town got its name.
Get in touch with your relationship manager to know more about our Photo Library.