A full day to immerse yourself in the spiritual traditions of Tibetan Buddhism. Spend your morning at the Norbulingka Institute in Dharamshala. Norbulingka means Treasure Garden in the Tibetan language. When you walk through the gate with its painted doorframe, you enter another world. You forget about the hustle bustle outside. Yet, as you walk through its neat winding stone paths, it is difficult to comprehend the general hum of activity within the workshops of the institute – the Thangka Painters, the Metal Workers, the Wood Carvers, the Thangka Applique workers.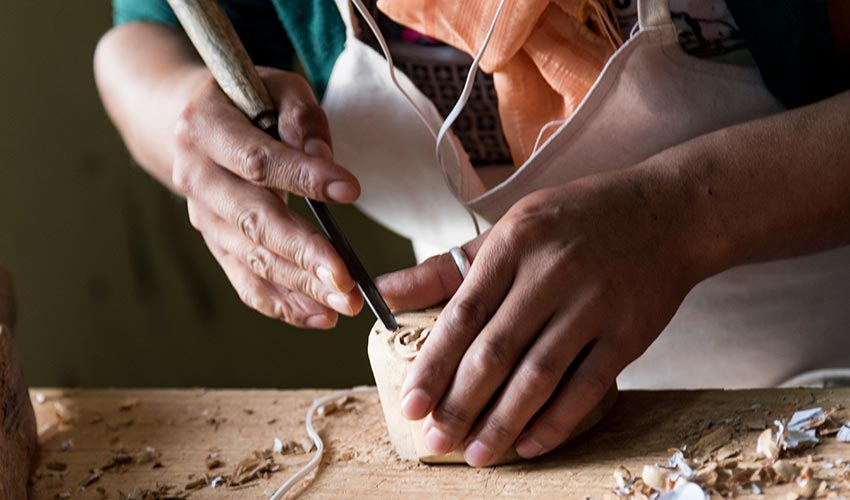 Fish swim in the pools, prayer wheels rotate along pathways and prayer flags stretch and flutter between pine trees that line the way. It is really peaceful and happily productive. Grab a bite at the Humming Bird Café here which serves vegetarian food along with a wide variety of seasonal juices and smoothies, as well as tea and coffee.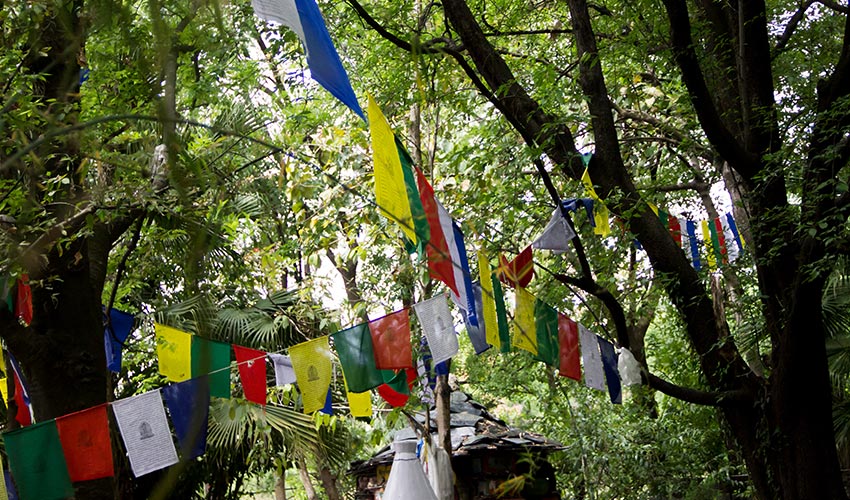 Later head out to the Gyuto Monastery. Built in 1993, the Gyuto Tantric monastery with its yellow buildings is rather simple in design and lacks the decorative enthusiasm of Norbulingka. But the monastic tradition of Gyuto is actually older than Colombus' discovery of the New World. It is also known for its Choir which specialises in a unique style of chanting – throat singing – which uses the throat for amplification, causing an almost hypnotic effect on the listener. The Gyuto Monastery is the temporary home of the 17th Karmapa, the religious head of the Kagyu school of Tibetan Buddhism ever since his dramatic escape from Tibet in the year 2000. He is the second most important Tibetan religious leader after the Dalai Lama and grants an audience every Wednesday.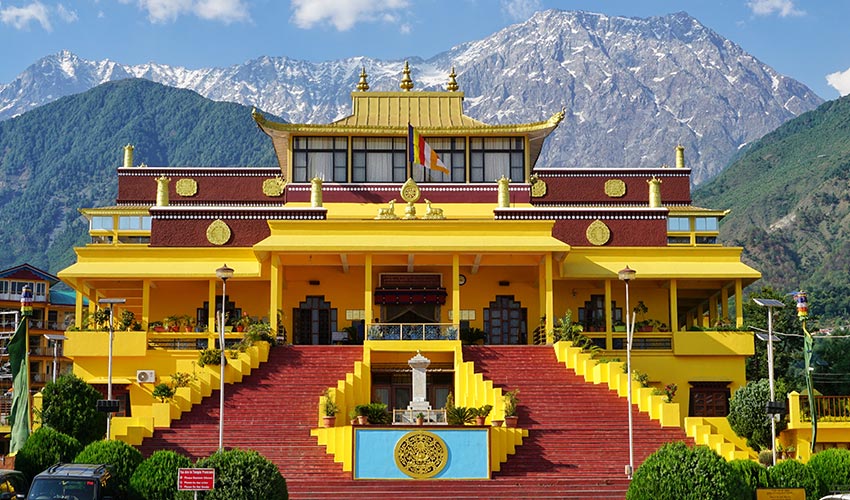 End your day at Dolma Ling Nunnery where Buddhist nuns, for the first time in the history of Tibetan Buddhism are studying for the prestigious Geshema degree (Ph.D. in Buddhist Philosophy). Earlier it was only men who could become Geshes, the male equivalent of a Geshema. Geshes are the most educated monks who have carried much responsibility of keeping alive the traditions of Tibet among the diaspora worldwide after the Chinese occupation. Watch the nuns debate here. It is quite interesting embellished with loud hand clapping and emphatic gestures. A great way to end the day and take home these memories to share with your loved ones.