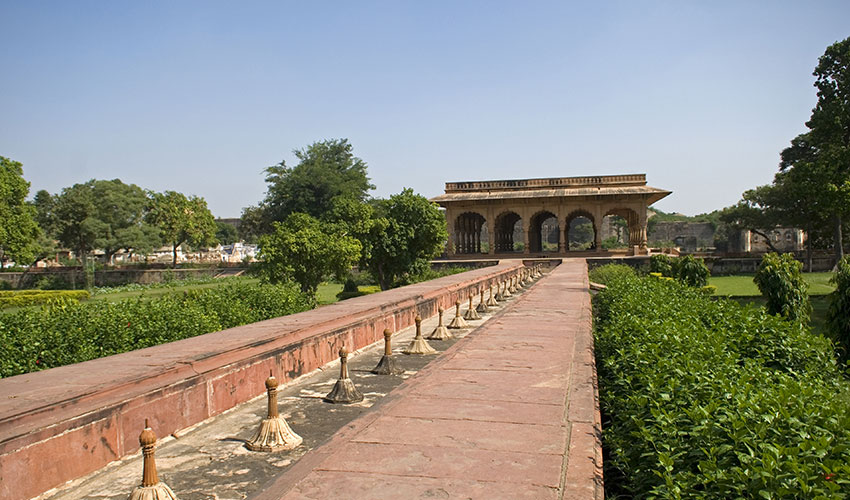 One of the must-see monuments inside the Deeg Palace, near Bharatpur is the Keshav Bhavan. The building originally included an elaborate device to reproduce the effects of monsoon. There were stone balls in the ceiling which could be agitated by piped running water to create the noise of thunder and the water was released through spouts above the arches to fall as rain in sheets around the open hall. A broad canal ran round the edge of the pavilion. It is said that when the Jat kings enjoyed cultural programmes, a curtain of water all around kept the temperature down as well as prevented outsiders from peeping inside.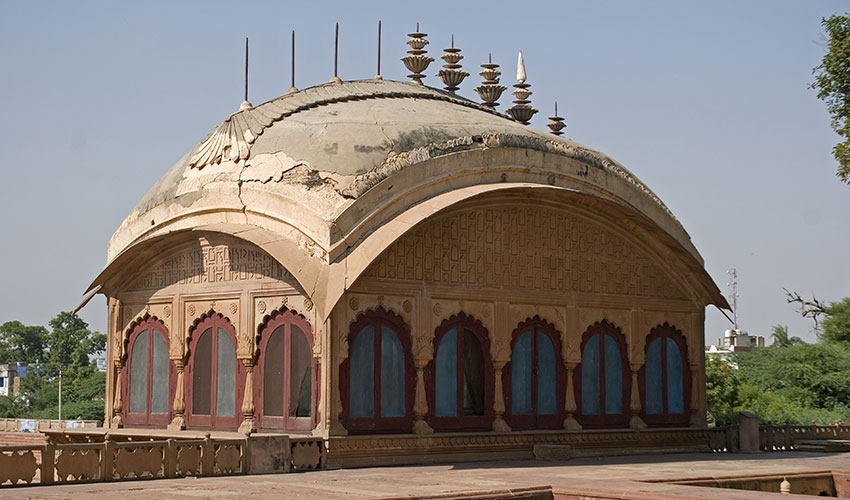 Deeg Palace was a fantasy 'Water Palace' which was the capital of the eighteenth-century Jat kingdom. A brief history of the place is as follows Maharaja Badan Singh was a small Chieftain who wanted to become the Ruler and sought the favour from the Kings of Jaipur, under whose jurisdiction the area was demarcated, but was refused the honor. Peeved on being denied, the Chieftain started looting the plundering government treasuries, which compelled the Mughals to direct the Mahraja of Jaipur to cede to his demands and thus, he was declared a King of the State of Bharatpur. His son Maharaja Suraj Mal united the fiercely martial Jat peasants and went on to become very powerful. He was the one who built the Deeg Palace.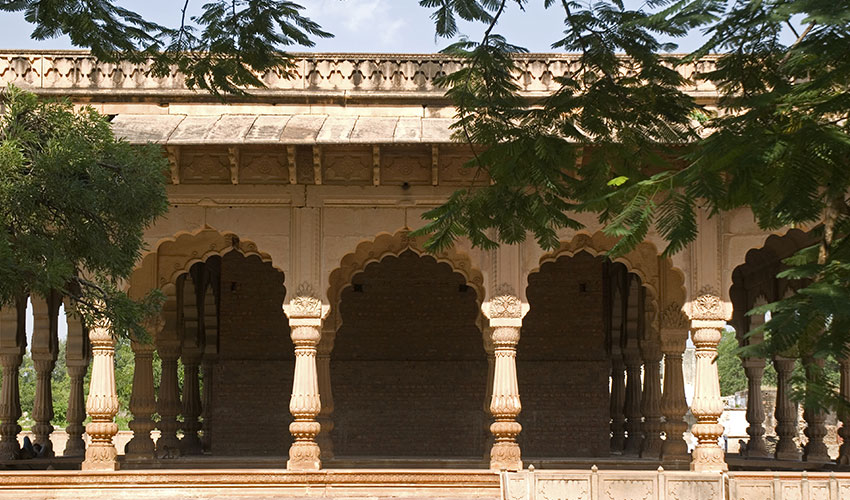 The outstanding feature of the Palace is its 2000 odd fountains that spew coloured water. The flow of coloured water in the fountains was an ingenious design. Burnt clay pipes were inserted with wooden poles to close the pipes feeding the fountains and when water was required to be released cloth bags containing coloured vegetable dyes were stuck at the exit end and as the water flowed through them, the water absorbed the colours and thus, created an aura of colour and fragrance.