Namaste,
Women in white and golden saris, lavish feasts served on banana leaves, laughing children being pushed on swings and delicate floral artwork laid on the floor… you are invited to Onam, a ten day festival celebrating the end of the monsoon and the joy of the yearly harvest in Kerala (South India).
According to Hindu scriptures, it marks the annual homecoming of the mythical King Mahabali who is considered to have ruled ancient Kerala at its golden age. Without class or religious divide, a prosperous agrarian culture and almost no poverty, Mahabali's kingdom was said to be Kerala at its best. Onam is a very vibrant cultural event reflecting the traditions and culture of Kerala and is shared by many communities in a colourful explosion of glee and togetherness.
The festivities start with a parade, a grand procession called Athachamayam in Thrippunithura near Kochi. The parade features elephants marching, drum beats, colourfully dressed people with masks and floats traditionally featuring scenes from the Mahabharata and the Ramayana epics.
The festival is characterised by flower arrangements (Pookalam), laid in various designs particularly at entrances and temple premises. Spectacular carnivals of elephants, fireworks display and snake boat races (Vallamkali) are cheered by hundreds of people in the otherwise peaceful backwaters. Performances such as Kathakali and Theyyam are traditionally associated with the festival. In Thrissur, thousands of people gather to watch Pulikali, a dance performed with performers painted like tigers in bright yellow, red and black.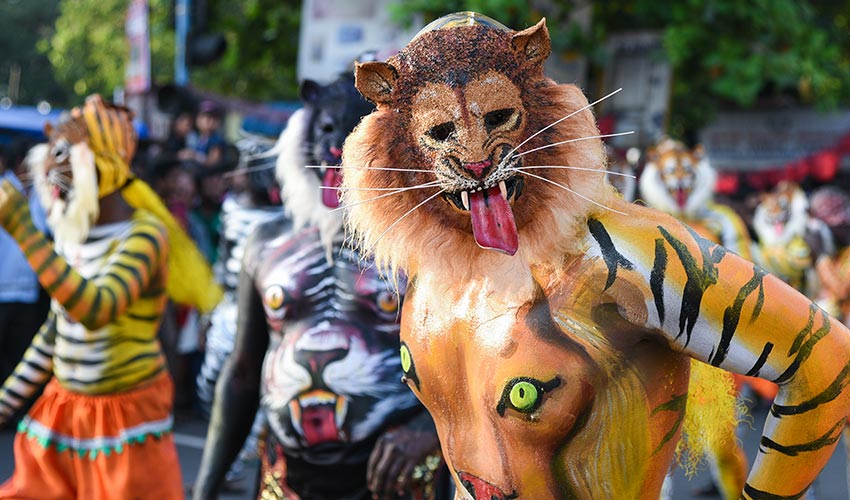 Finally, there is no Onam without the elaborate feast (Onam Sadhya). With rice as the main dish, the feast includes a variety of lentil and vegetable preparations with plenty of coconut.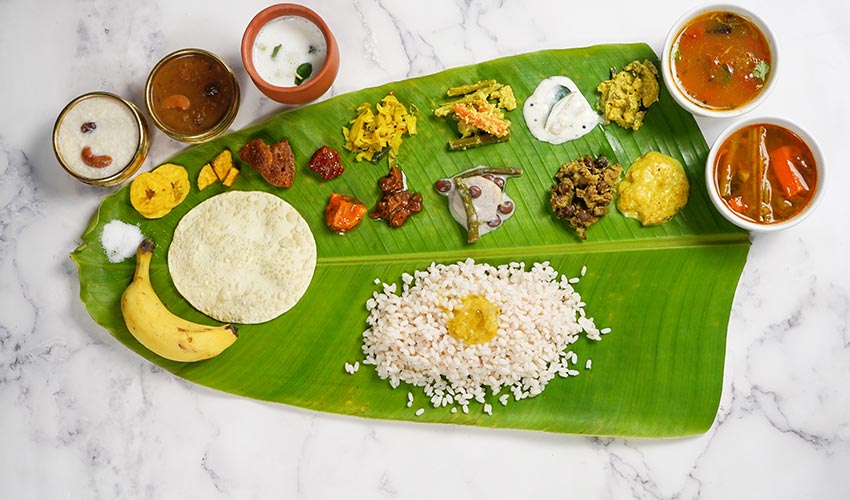 South India is rejoicing during this Onam (August 22, 2020, to September 2, 2020) and You are invited.
You are in our thoughts, please stay strong and stay healthy.